Hodgson praises fans
England headed back home on Tuesday night having been given a standing ovation they did not deserve, according to manager Roy Hodgson.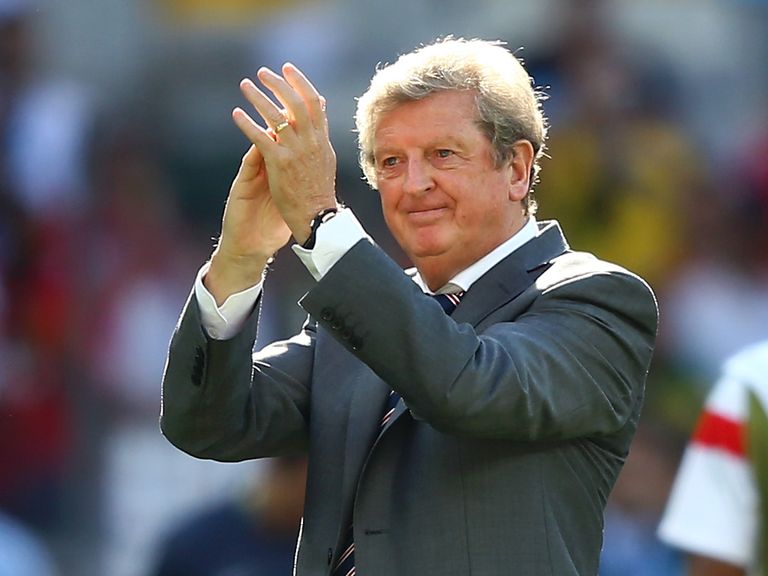 England are due to touch down on home soil on Wednesday morning following their extremely disappointing World Cup campaign.
They may have ended the tournament with their worst World Cup points total in history, but there was no scorn from the travelling fans in Belo Horizonte on Tuesday evening following the 0-0 draw against Costa Rica.
Instead, the England supporters who had packed into the Estadio Mineirao chose to stand and applaud the under-performing squad when they went over to them after the final whistle.
Hodgson was thankful they did so - particularly as, in his view, the squad did not deserve it.
"We are very grateful for the emotional moment at the end where they showed their support," said Hodgson, who has the full support of the Football Association despite the team's poor showing in Brazil.
"We are so sad and disappointed for them because we know what they're going through.
"We had nothing to play for, and our fans appreciated that by giving us an ovation that, obviously, our results didn't merit."
In a convention-defying move, the Football Association decided not to hold a 'post-mortem' press conference before the squad departed.
Instead, Hodgson, his coaching staff and the 23-man squad flew directly to England from Brazil shortly after the game.
When they land, there will be just a small welcoming party. There will be no standing ovations nor parades around Trafalgar Square.
Not many of the nation's fans expected England to bow out at the group stages for the first time since 1958 and even fewer expected a return of just one point from three games.
But Hodgson rightly sees reason for at least a little bit of optimism.
Luke Shaw, Ross Barkley, Jack Wilshere and Adam Lallana put in relatively promising performances against Costa Rica, which gives Hodgson hope looking towards 2016.
"We are disappointed that it was our final game in the competition because we wanted so much more," Hodgson added.
"But I thought there were a lot of positives to take out of the game with young players getting their first taste of World Cup football, which will serve them in good stead going forward."
Costa Rica, meanwhile, headed back to their base having secured top spot.
Los Ticos, who have been arguably the biggest surprise success in Brazil, will face Greece in the next round.