Amazonia pitch fears allayed
World Cup organisers insist the Arena Amazonia pitch will be in "good condition" for England's Group D opener against Italy.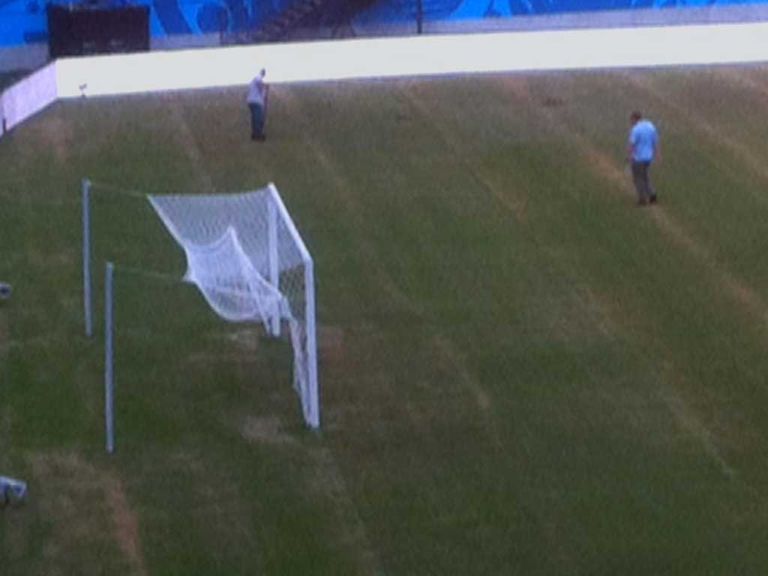 On Wednesday pictures emerged showing the playing surface in Manaus to be in a shocking state, with over-fertilisation making the grass dry and leading to brown patches.
Remarkably, a man with a cannister on his back appeared to be spraying what looked to be paint on the affected areas the following day - a matter FIFA refused to comment on.
The governing body confirmed the pitch had undergone "treatment" ahead of Saturday's match, which the local organising committee insists will be in a decent condition.
"We had more an aesthetic problem than a performance problem," spokesman Saint-Clair Milesi said.
"We have a team of specialists there, giving a lot of attention and we are sure that the stadium, the pitch will be in good condition. "