Cahill: England feel good
After three punishing weeks of gruelling preparation, Gary Cahill thinks England are in perfect condition to deal with the sweltering climate of Manaus.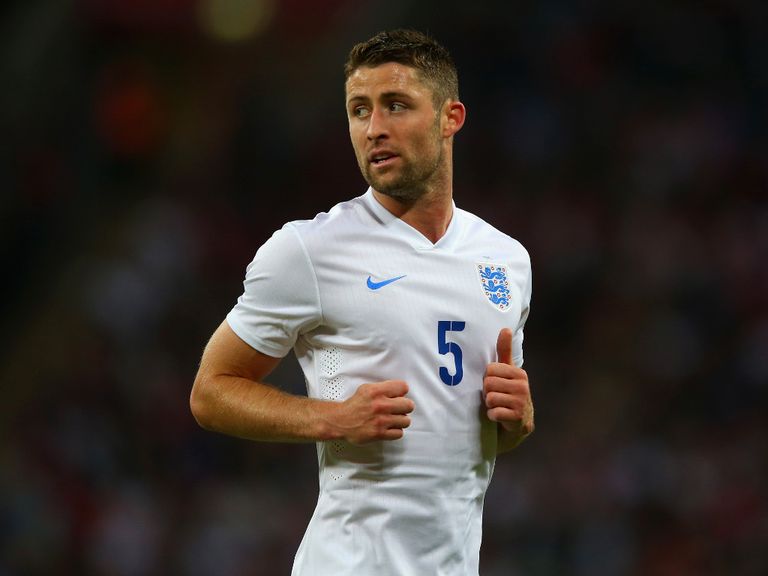 The latest forecast predicts temperatures will rise to over 30 degrees Celsius on Saturday when England begin their World Cup campaign in the Amazon.
As soon as England were drawn to play in the city, the Football Association made plans to ensure the squad would be ready to deal with the heat.
Roy Hodgson's men spent five days at a warm-up in Portugal, where they wore three layers of clothing so they sweated as much as they would in the jungle, and they then flew to the Sunshine State of Florida.
After two games in the sticky heat of Miami - one of which was interrupted by an electric storm - Cahill thinks the squad have become used to the conditions they will encounter in Manaus.
"It's hard for English players. We're not used to this climate, but we've done the heat chambers, we've done the extra layers of clothing, so we've done all we possibly can going into the game.
"After the Honduras match (in Miami), I felt good.
"I felt good in the game. It was pleasing to know mentally that you can deal with those conditions and that's roughly what we're going to be facing in the first game."
Cahill is intrigued by the prospect of playing in the Arena Amazonia, and he sought advice from David Luiz and Oscar about what to expect in the northern city.
"I've been told by a couple of team-mates what it's like," Cahill said.
"I'm intrigued by it.
"They said it will be very humid but we knew that before we'd gone so that's why we've done all the training."
Barring a last-minute injury or illness, Cahill will finally start his first game in an international tournament for England on Saturday.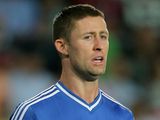 24. Gary Cahill
| Title | Number |
| --- | --- |
| Appearances | 37 (0) |
| Goals | 6 |
| Assists | 0 |
| Yellows | 7 |
| Reds | 0 |
*Current Season
The Chelsea centre-half missed the 2010 World Cup with a blood clot and he was ruled out of Euro 2012 after breaking his jaw in a warm-up game against Belgium.
Even though it is his first tournament, Roy Hodgson will be looking to Cahill to provide England with leadership and security against the Italians.
Hodgson looked at a plethora of centre-back pairings when John Terry and Rio Ferdinand left the international stage, but the England boss has now settled on Cahill and Jagielka as his first-choice partnership.
After years of living in Terry's shadow, Cahill is happy that he is seen as an established England team member.
"I feel accepted at this level now, which is pleasing," said Cahill, who was named in the PFA team of the year ahead of Terry after an impressive season with Chelsea.
"That's not to say, there's any sort of complacency in my game whatsoever. There's still people coming up behind and youngsters who are top players.
"I just feel accepted and that's pleasing for me for what I've done in the last couple of years."
Only Spain conceded fewer goals than England during World Cup qualification - a solid foundation Cahill is hopeful of building on in Brazil.
The Three Lions shipped just four goals across their 10 qualifying matches, while Spain's record of three is somewhat skewed by the fact they played two fewer games.
Furthermore, England have not lost on any of the 13 occasions Cahill and defensive partner Phil Jagielka have played together.
Of the six competitive matches in that run, Roy Hodgson's side won five and conceded just once, with such statistics boding well heading into Saturday's Group D opener against Italy.
"It matters because you aren't going into a tournament where everyone is turning round saying we let in goals left, right and centre because that's not the case," Cahill said.
"We have been solid, we have kept a number of clean sheets and we haven't let that many goals in, I think.
"Someone told me it was four in the qualification games, which is the joint in Europe. Does that have any affect on the games that are coming up now? I have no idea.
"I think you take each game as very different, but it's nice we have been solid leading into the games.
"So we are obviously doing something right defensively and you want to keep it going into the tournament.
"As a defender, I just wants to defend. I want to stop the opposition scoring.
"We try to do our job, give the ball to the players who can create opportunities and score goals, and hopefully they can go out and do that.
"At the minute it's been going well in that respect. No-one has a crystal ball leading into the World Cup - let's just hope that can continue."