Reina: Players respect Costa
Spain goalkeeper Jose Reina is not concerned that rival players will try and provoke Diego Costa at the World Cup.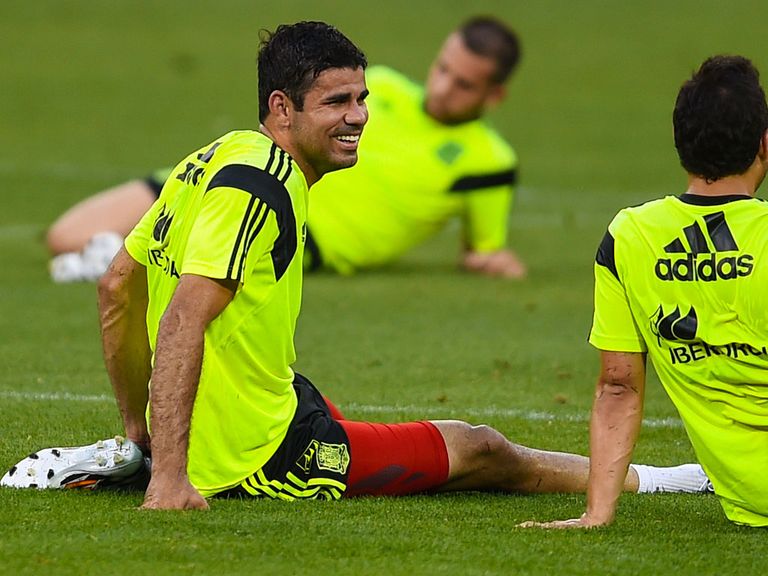 The Atletico Madrid striker, who has been heavily linked with a summer move to Chelsea, has developed a reputation for having a short temper - he has picked up 56 bookings in the last seven league seasons - and opposition players have repeatedly targeted the boisterous forward in the past two years.
The Brazilian-born, naturalized Spaniard Costa is set to make his first appearance in a major international tournament when Spain begin their World Cup campaign against Holland on Friday, but Reina does not think his team-mate will be given a rough ride, or intimidated.
"We shouldn't think that players are going to go after him - they are going to respect him because he's a spectacular player," the goalkeeper told ASTV.
"He is prepared for everything he could face and we are all going to support him. Diego is going to give a lot to this team and I'm sure he's going to give absolutely everything because that's the way he plays, that's his identity and he's not going to change now."
Liverpool stopper Reina, who spent last season on loan at Napoli, admitted that Spain were overpowered physically by Brazil in last year's Confederations Cup final.
Felipe Scolari's side made twice as many fouls as Spain when they won 3-0 in the Maracana, but received half the amount of yellow cards.
However, Reina believes his team will be better prepared if they face the tournament hosts in the latter stages of the World Cup.
"They began the game much stronger than us," Reina added.
"You have to bear things like that (Brazil's physicality) in mind. We know that if we play them again they won't play in a very different way.
"But we'll have the experience of last year. Each time opposition teams are tougher on us, but we have to be prepared for everything and we have to be loyal to our style of play and not think about the rest."