Blatter calls for FIFA change
FIFA president Sepp Blatter has called for change in the governance of world football.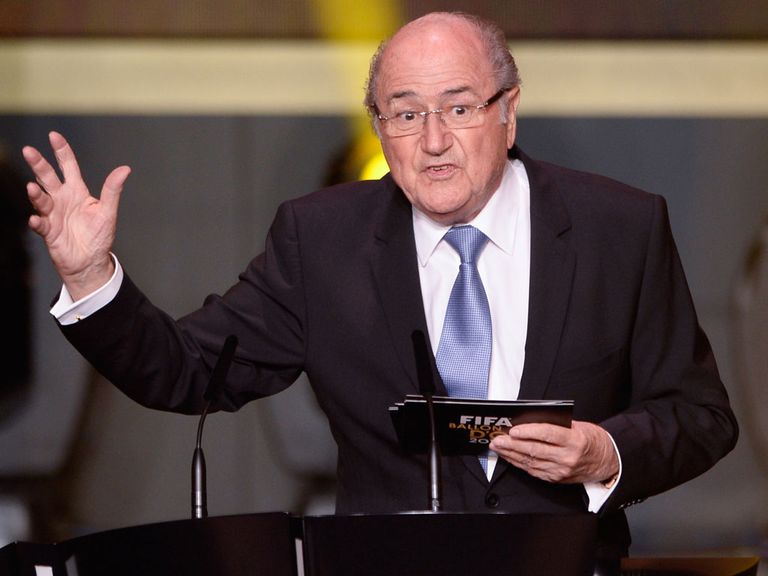 Speaking at his organisation's annual congress in Brazil, the 78-year-old said it is FIFA's duty to lead by example with "integrity" in order to "protect the game of the people".
Addressing delegates at a meeting in Sao Paulo, in which is he also expected to announce his candidacy for a fifth term as the body's ruler, Blatter said: "The world is changing, our game is changing and so our organisation must also change.
"It is important times for football and for FIFA. It is our duty to keep football going forward but also to keep our governance and control bodies installed, not only at FIFA level but also national associations and confederations.
"It is not only to develop the game but also to ensure the integrity of the game and to protect the game of the people. It is our duty to lead by example and behave like an example, with integrity."
Blatter's speech came just 24 hours after UEFA executive committee members David Gill and Michael van Praag told him face-to-face that he should stand down at the end of his current four-year term, which ends next year.
Blatter is currently embroiled in a row over a sensational exposé in the Sunday Times newspaper, which reported significant corruption was at the heart of Qatar's successful 2022 World Cup bid.
Qatar's organisers vehemently deny any wrongdoing and Blatter condemned the reports on Monday, suggesting to the African and Asian football federations that they were motivated by "discrimination and racism" from the British media.
But the reports made by the English broadsheet on June 1 are just the latest in a long line of alleged corruption and bribery within FIFA that stretches back as far as Blatter's first appointment as president in 1998, which is currently being investigated by Michael Garcia.