Prandelli: Italy must improve
Cesare Prandelli admits that his Italy side are 'not sharp enough yet' as they prepare to face England on Saturday.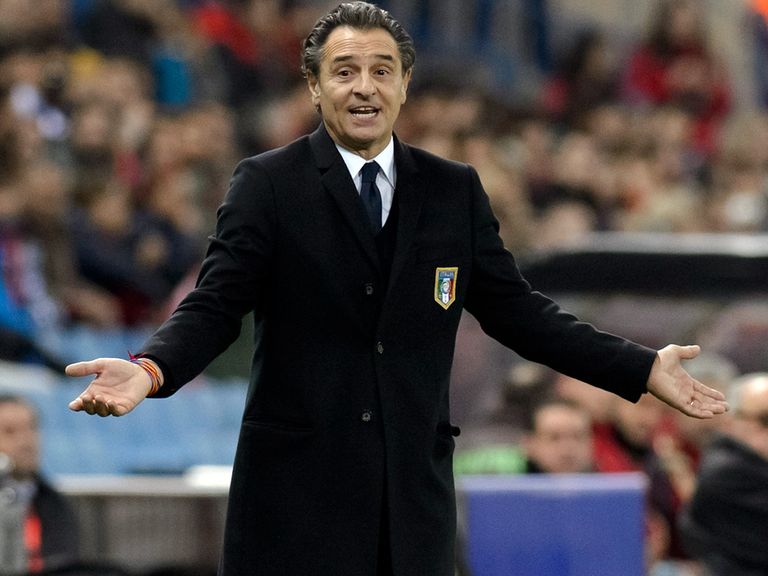 Warm-up matches have failed to provide the kind of preparation the Azzurri were hoping for, with an inability to generate positive results piling pressure on a squad that reached the final of Euro 2012.
Prandelli concedes that there is plenty of room for improvement within his ranks ahead of a World Cup opener in Manaus.
He is, however, convinced that Italy will be ready and that everyone is prepared to give their all for the good of the collective cause.
Prandelli said: "We are not sharp enough yet. We have done the physical work, trained hard and are in good shape.
"But we know we must improve before we start the tournament against England. We can improve and we will improve.
"Character-wise, the team will not disappoint and we will fight for the shirt and for every ball."
Prandelli has been warned by one of his predecessors, Giovanni Trapattoni, that 'the coach of the Italian national team is like a condemned man who doesn't know the date of his own execution'.
He continues to ignore the critics, though, with each passing tournament seeing Italy written off before they have kicked a ball in ager.
Prandelli added: "At the start of every tournament there is always pessimism in Italy – that's how we are.
"Maybe psychologically we need this feeling of insecurity and criticism.
"I am calm as we have worked well. Now we will work on our speed and pace."