No penalty fears for Gerrard
Steven Gerrard says England are practising penalties ahead of the World Cup but insists it bears no relation to the pressure on players during the shootouts.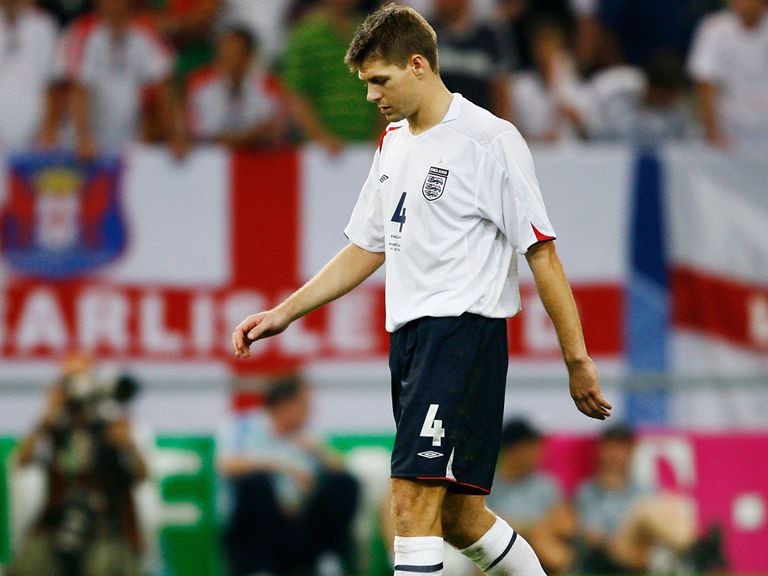 England have been beaten on penalties in six of their last 10 major championships, the last two years ago when they lost to Italy in the quarter-finals of the European Championship.
Gerrard, who was on target during that decider having missed from the spot six years earlier against Portugal, told the BBC: "We are going to practise penalties a lot but it is a difficult situation to put into words and describe it.
"There is a lot of pressure. You have an awful lot more time to think about your penalty and what is at stake is a lot bigger and it is a pressure situation.
"A penalty shootout is a more pressurised situation than any one penalty in a league game.
"Unfortunately for me I failed in that situation when I took a penalty in a World Cup environment and it was a difficult atmosphere to be in.
"I learned my lessons from that and a couple of years ago I scored the penalty I was asked to take."
Sports psychiatrist Dr Steve Peters will travel with the England squad to Brazil and skipper Gerrard added: "I can understand the fixation because we have failed in quite a few shootouts.
"But I would say don't get carried away with it because it might never come about.
"As players hopefully we perform well enough in 90 minutes or 120 minutes to prevent it going to a shootout.
"But we will be ready for a shootout if it comes around."