Schumacher: We can step up
The Cod Army, who were reformed for the second time in 1997, will be playing alongside the likes of Preston and Sheffield United next season should they defeat Burton in the Sky Bet League Two play-off final at Wembley on Monday.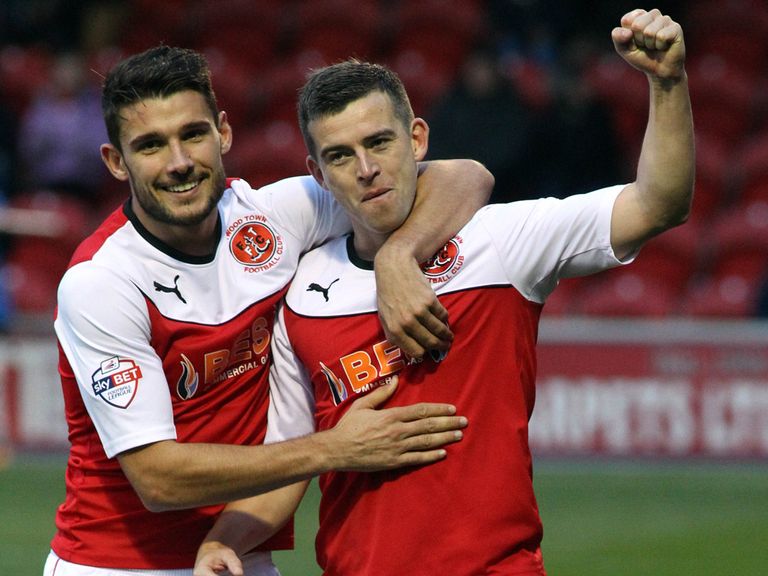 It would also be the sixth promotion the Lancashire club have achieved in a decade, with the club looking to continue an unprecedented rise up the divisions.
Despite recording so much success in such a short space of time, former Bury midfielder Schumacher is adamant they are ready for League One football.
"It is a massive step but it's nothing that this club isn't used to," he said.
"It's stepped up five times in however many years and each time they've stepped up they've managed to kick on. We just need to get there and see what happens next year."
Only central defender Nathan Pond has been around for each of the previous five promotions and indeed many of Graham Alexander's squad have only been at Highbury since they entered the Football League in 2012.
However, Schumacher revealed ambitious chairman Andy Pilley makes sure all the new recruits are quickly brought up to speed on Fleetwood's story of success upon arrival.
Schumacher added: "Everyone is aware of it because I can imagine when they came and met the chairman and the gaffer that was hammered home to them.
"Everyone is aware of the success this club has had over the last few years. It's important you don't take that success for granted, it doesn't just come, people don't give you anything. We need to be at our best on Monday."