Ferdinand keen to play on
Rio Ferdinand remains determined to play on next season - but has no idea if he will stay at Manchester United.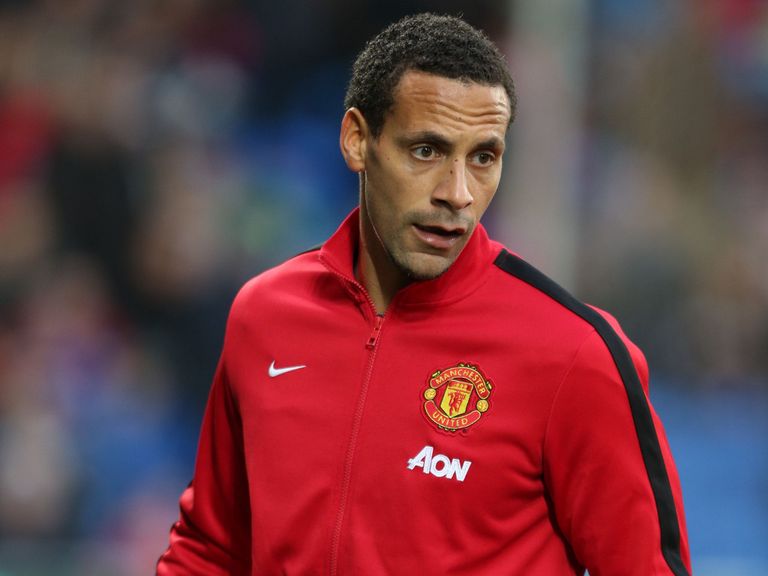 The 35-year-old former England captain has been in and out of the side in a season of transition at Old Trafford, with his contract set to expire in the summer.
Indeed Ferdinand did not make the match-day squad for the final home game against Hull this week as interim manager Ryan Giggs gave a glimpse into the future.
Nemanja Vidic is leaving the club this summer, and it remains to be seen what role loyal servant Giggs will take on, with Dutchman Louis van Gaal the leading contender to be appointed David Moyes' full-time replacement following the World Cup.
Ferdinand - who joined United from Leeds in July 2002 for a then record £30million - feels he still has plenty to offer.
"I am fit, I am healthy and I want to continue playing," said Ferdinand, who will be part of BBC's World Cup coverage team in Brazil.
"I have spoken to a lot of mates of mine in the game and they all say the same thing - keep playing for as long as you can.
"The club at the moment is in a position where they can't really make any decisions about anything.
"For me to be saying I want to do this or that is irrelevant, because we have got to see who becomes the new manager and boxes will be ticked from there.
"I just want the best solution for the club. Whatever it is, then I will respect it. After that I am open to offers.
"But I would rather wait and see what happens at United and then there will be a decision to be made."
Ferdinand believes United must look to consign their "disappointing season" to the history books and move on under the new manager.
"There is no point harping on about what David Moyes did and what went wrong. We have got to turn the page," he said.
"You can't move forward if you keep looking back. A new manager will come in and he's the person we've got to get behind, to work with and make sure he gets it right.
"It is important everyone works together to continue the process of winning as that is what we are.
"We are a team that's won lots of titles and cups and we want to get back to that."