Lennon hints at Hooper move
Celtic manager Neil Lennon has hinted that he could try to re-sign Gary Hooper from Norwich in the summer.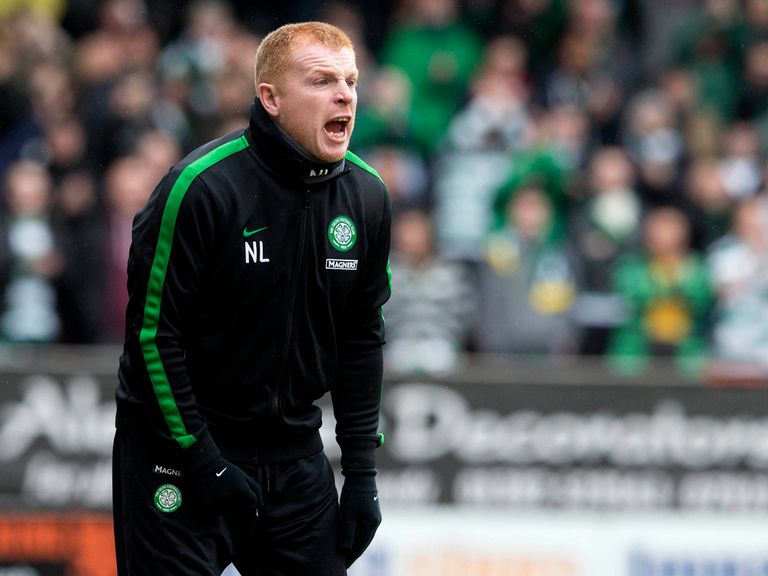 The 26-year-old forward left the Scottish champions in July last year, and moved to Carrow Road on a three-year contract.
The Englishman has scored six goals and provided two assists in 31 Premier League appearances this season, but, with the Canaries struggling against relegation, there have been suggestions that he could be sold.
With Celtic looking to secure their place in the group stage of the Champions League next season, Lennon has identified the need for a centre-forward,
The 42-year-old has confirmed that he will recruit a striker before the qualifiers get underway, and remains open to the possibility of bringing Hooper back to Celtic Park.
"Centre-forward," Lennon told the Daily Record when asked where his squad requires strengthening. "Everyone is looking for one of them.
"I'd imagine the Hooper thing would rumble on, but whether we could tempt him back or not, I don't know.
"I don't like talking about a player who is under contract at another club. But we think highly of Gary, put it that way. Whether we could do a deal he or the club would entertain, I don't know.
"People talk about that elusive Champions League striker and it would give you a comfort at times. But they cost money and are hard to find.
"We're going to lose Georgios Samaras, who is proven at that level, so I'll have to find a good player to replace him, whether it's a centre-forward or someone similar to Samaras.
"I think the money is there. If we think he's a good player and there's a resale value, then I think the club would be prepared to commit. But the majority of players worth that amount of money go elsewhere. That's the reality."