Mourinho calm over trophy chances
Jose Mourinho is unfazed at the prospect of finishing the first season of his return to Chelsea without a trophy.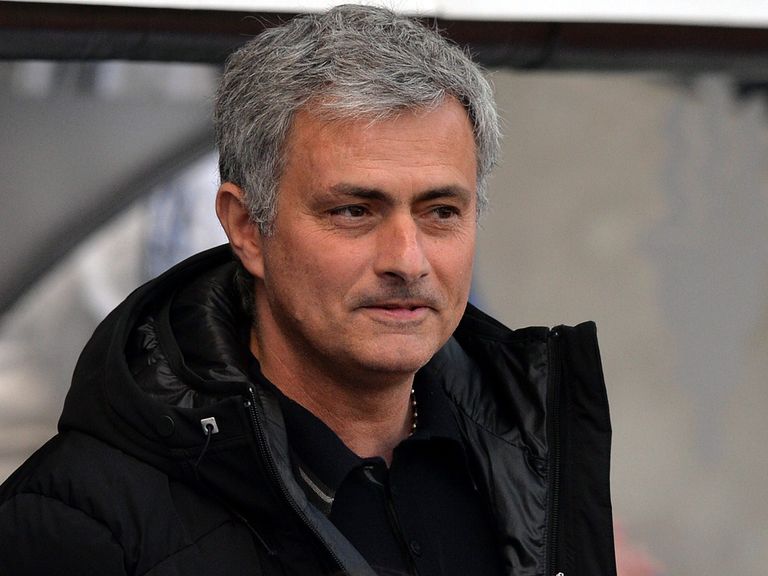 The Blues face a pivotal four days to determine if they can resurrect their Premier League hopes and advance to the Champions League final in Mourinho's native Portugal on May 24.
Liverpool hold a five-point lead ahead of Chelsea's trip to Anfield and if the Blues fail to overturn the deficit, serial winner Mourinho will go two successive seasons without winning a league championship for the first time.
If Chelsea, who play Atletico Madrid in Wednesday's Champions League semi-final second leg with the tie poised at 0-0, miss out on a second European Cup in three years it will be the first time Mourinho has ever gone two successive years without any trophy at all.
Mourinho, the most successful manager in Chelsea's history, said: "I'm not worried about it. I think match after match.
"When you give everything you have, when you try everything, when you work hard, when the group is good, when the group respects the club and the fans, you wait for the end of the season and you see what destiny has for you."
In many respects this season has surpassed expectations for Chelsea, with Mourinho long insisting this was a campaign of transition.
Yet the Blues have been challenging for the Premier League title and only recent losses to Aston Villa, Crystal Palace and Sunderland have derailed their bid.
Given Chelsea's chances of Premier League success with three matches remaining are slim, Mourinho is contemplating wholesale changes at Liverpool to preserve his side's Champions League ambitions.
Injuries to goalkeeper Petr Cech (shoulder), captain John Terry (ankle), Eden Hazard (calf) and Samuel Eto'o have exacerbated his concerns at the proximity of the matches.
Hazard has not played since the second leg of the quarter-final with Paris St Germain.
Mourinho insists Hazard is out of the Anfield trip, but the Belgium playmaker revealed he trained with the first team on Friday and has a chance of featuring against Atletico.
"I trained with the squad and it was good," Hazard told Chelsea TV.
Frank Lampard and John Obi Mikel are suspended for the European return, while Nemanja Matic and Mohamed Salah are ineligible so all four are expected to play at Anfield.
Hilario could get a rare appearance - a first for two-and-a-half years - in goal as Mourinho is wary of risking Cech's deputy Mark Schwarzer.
Chelsea are the most recent team to beat Liverpool in the Premier League and the Reds have won 11 successive games, since beating Arsenal on February 8, as they seek a first championship in 24 years.
Matic insists whatever team Mourinho fields will be ready for the challenge.
The Serbia midfielder told Chelsea TV: "It's very important for us, for all people in the club, for the fans.
"We prepare good, we train very hard and we are ready for the game."