Champions League Q&A
Our football team answer Champions League questions ahead of the start of the semi-finals tonight.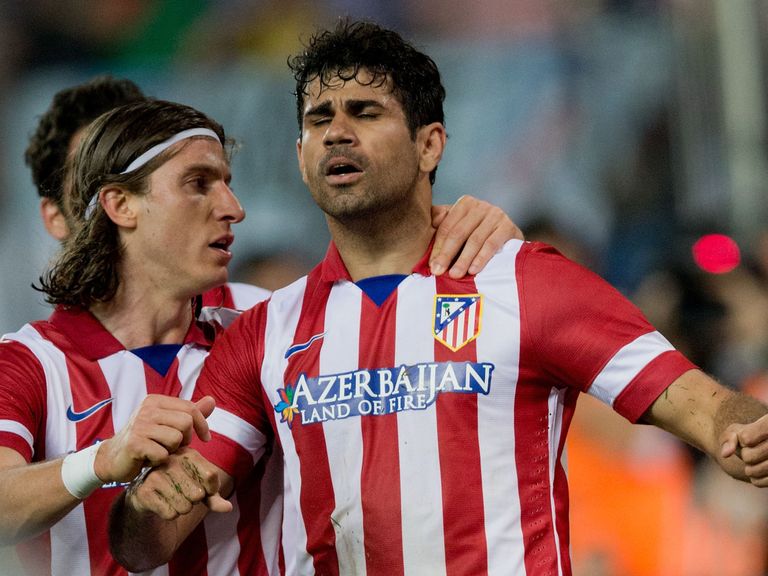 Will Chelsea boss Jose Mourinho face his former club Real Madrid in the Champions League final or can we expect Atletico Madrid and Bayern Munich to stop that happening?
Matt Brocklebank: Both ties look fairly hard to call, as you would expect for the semi-finals of a such a fiercely-competitive competition. I've been very encouraged by Real Madrid in recent weeks and they're coming into this home leg on the back of three impressive league victories (5-0, 4-0, 4-0), plus the Copa del Rey final success over rivals Barcelona. Bayern Munich weren't particularly impressive in seeing off Manchester United so I expect Real to progress. However, Mourinho may not get to face his former club as I suspect we'll be treated to an all-Spanish affair in Lisbon. Atletico are extremely difficult to beat and will pose Chelsea considerably more problems than PSG did in the previous round.
Nick Hext: I think we're going to have a Madrid derby to enjoy in the final. Chelsea were awful against Sunderland on Saturday evening and have been up against it for large parts of the season. I fully expect Atletico to claim a first leg advantage and then we have to see if the Blues can enjoy another fantastic comeback like they did against PSG in the quarter-finals. Atletico have the best defensive record in Spain so for my money it's unlikely. Real face a tough test against holders Bayern but I reckon Carlo Ancelotti's side are hitting top form at just the right time. Beating Barcelona in the Copa del Rey final can only serve as an inspiration for the remainder of the campaign and you don't need me to tell you just how good Gareth Bale's winner was. Bayern have already wrapped up the Bundesliga title but were unconvincing in seeing off Manchester United in the last eight and aren't the call in this tie. It will be close but I'm backing Real.
David John: I backed Real Madrid straight after they caned Schalke a couple of rounds ago and I don't think there is a team currently that can stop them when they are in full cry. That said, their defensive lapses are a worry so it might just need Ronaldo, Bale et al firing on full cylinders to get enough in at the other end. It will certainly be an interesting tactical game with Barca old boy Pep Guardiola trying to get the better of his fiercest old rivals. I am sure there will be some who feel it is going to be fate that sees Jose up against hi old club in the final but Atletico have shown more than enough this season to suggest they can beat Chelsea over two legs and set up a Madrid derby for the final - hopefully! 
Should on-loan Atletico Madrid goalkeeper Thibaut Courtois be allowed to play against his parent club Chelsea?
MB: It's certainly unusual for a player to feature against his 'parent' club and the fact it's in such a high-pressure game intensifies the matter. Courtois has been a pivotal reason for Atletico's meteoric rise this season, and no doubt has a huge future between the sticks at Stamford Bridge when Petr Cech hangs up his gloves. Chelsea though won't be able to prevent him featuring in this tie. You wouldn't rule out the giant stopper having a huge say in the outcome of this semi-final and the story may not have a happy ending for the Blues.
NH: He should be allowed to play in what is a very unusual situation in a match of this importance. It won't be in Chelsea's best interests on the night to come up against the impressive Belgium international but it would stop problems further down the line with UEFA. If Courtois can't play then you can easily argue an off-field arrangement has had a massive impact on European's football biggest club competition and that isn't a good thing. I remember Lomana LuaLua scoring against parent club Newcastle while he was on loan at Portsmouth in 2004 but stopping Chelsea reaching the Champions League final would allow Courtois to create a whole new twist in the loan tale.
DJ: I have no strong opinion on the issue but the bloke seems to have earned the right to be in the team and it would be a pretty harsh call if he had to watch from the sidelines. I see that Chelsea tried to get their opponents to cough up aroundf £5m as a fee for the two legs of the tie but UEFA stepped in and overruled - it would certainly have been a bit of gamesmanship as any decision against Atletico could well have unsettled them considerably. All things considered as a neutral, let him play with both teams fielding their strongest outfits.
Give us your moment of this season's Champions League so far?
MB: I've really enjoyed following Diego Simeone and Atletico Madrid through this year's competition and their two performances against Barcelona in the quarters were a joy to watch from a tactical perspective, not to mention their sheer will to win and tremendous work ethic. However, my favourite single moment was a goal from Cristiano Ronaldo against Galatasaray in the group stage. The competition's leading scorer turned the defenders inside out with a series of step-overs before cutting in, then out, and firing home on his left foot. A fantastic goal from a true great.
NH: It probably won't end up meaning much for David Moyes when the assessment of his season in charge of Manchester United is done but it was quite the night when the Red Devils reached the quarter-finals. Robin van Persie's hat-trick overturned a 2-0 deficit from the first leg against Olympiacos and Old Trafford was a cauldron of noise as the Dutchman made what could be his final impact of the campaign. The defending by United was shaky throughout but that added to the drama of this edge-of-the-seat contest. United won 3-0 and Moyes ended the night smiling for one evening at least.
DJ: As mentioned above, Real Madrid's 6-1 destruction of a very competent Schalke side in Gelsenkirchen. It was a performance of such domination and to me suggested they were more than likely the winners this season if maintaining this level. That is easier said than done but the attacking verve of Ronaldo, Bale, Isco and Benzema at the peak of their powers looks just too hard to contain in this competition. The night was wrapped up by an incredible vollied consolation from the edge of the area by Klaas-Jan Huntelaar so there could be little complaints in terms of entertainment.
Would you like to see a return to the days where just league winners competed for the prize to be top European club?
MB: It makes a lot of sense to have just the league champions competing for Champions League glory but I wouldn't be keen to go back to those days. The more top-class teams fighting for this trophy the better and it's not hard to argue that sides finishing third or fourth in La Liga or the Premier League are a good deal stronger than teams winning certain other leagues across Europe. If Atletico are to hold on at the top of the pile in Spain this year, can we really accept a Champions League featuring neither Real Madrid nor Barca? No, no we cannot.
NH: No. Time has moved on and the old European Cup structure is a thing of the past. You could argue it's odd that the fourth best team in England can be declared champions of Europe but it's in everyone's best interests to have the continent's biggest clubs playing in the competition. Credit does go to UEFA though for allowing league winners an easier route through the qualifying rounds. It's good to have lots of countries represented but I'm certainly not going to let rip at a Champions League that has Barcelona, Real Madrid, Atletico Madrid, Bayern Munich, Borussia Dortmund, PSG, Chelsea and Manchester United as its quarter-finalists.
DJ: No way. I think that this is an excellent compeition so why the need to tinker with a formula that works extremely well. The structure of the competition almost always throws up the best teams in Europe heading into the closing stages and with two-legged games in the knockout phase, it lessens the chance of a freak result that can occur in a one-off fixture. This is an elite event and the way the ruling body goes about selecting the participants looks spot on to me.