Wenger wants loan shake-up
Arsenal manager Arsene Wenger believes the current loan system for Barclays Premier League clubs is "not defendable".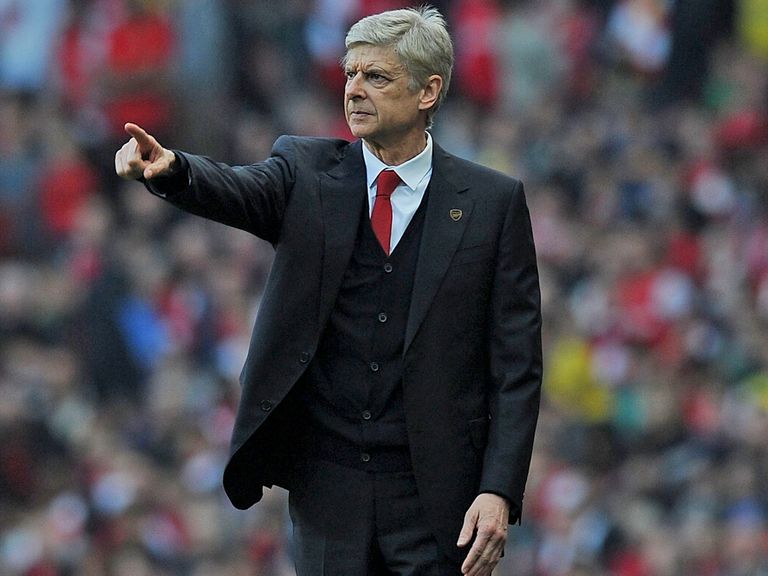 The Gunners take on an Everton side at Goodison Park today which has been boosted by the temporary signings of forward Romelu Lukaku from Chelsea, veteran Manchester City midfielder Gareth Barry and emerging Barcelona talent Gerard Deulofeu.
While Wenger has no issue as to how any club manage their loan deals, the Arsenal boss is adamant there is a strong case for change - particularly concerning the rule players cannot face their parent clubs.
"Everton have done a quality job on that front, because they got Barry, they got Lukaku, they got Deulofeu that have done very well with them," the Frenchman said.
"I believe if you want to continue the loan system, we have to make them available against the teams that loan them out, or the system is not defendable.
"It is just a protection of the clubs who loan the players out to hurt their opponents and they have no risk at all.
"I think the best would be that the players are only loaned in lower divisions or abroad, and even abroad I am not completely convinced it is right.
"It is just to get the player to play somewhere at the top level and see how good he is, what we will try to do as well, you know, but it raises a little bit the question.
"It is not against Chelsea, it is not against Man City.
"The system is for Chelsea like for everybody else, like for Arsenal and everybody else.
"I think the whole system has to be considered again.
"As a whole, the only question you ask is, 'is the system right or not?' It is open to debate. I'm ready to accept any decision."
One man who is very much an Everton player is young midfielder Ross Barkley.
The 20-year-old's impressive displays have seen him stake a claim for a place in England's World Cup squad.
"He has a made a big step forward," Wenger said.
"From a young hope, he has suddenly convinced everybody he has a huge potential and talent and can have huge impact in big games, with a combination of technical qualities and power, which are very difficult to combine in midfield, and what is demanded from a modern midfielder.
"For me, he has had a big impact this season. He is one of the best I have seen."
Wenger, though, warned against expecting too much from the 20-year-old in Brazil this summer if he is given a chance by Roy Hodgson.
"It is good he is not guaranteed a World Cup place, because, at the World Cup, experience of big games is important, in terms of the number of games you have behind you," he said.
"You can't travel to a World Cup with too many players of that calibre.
"When you go into a game you need to know that you get at least a certain quality, and a certain quality is guaranteed by the experience of the player of big games.
"You can take one or two and take a gamble. You cannot take five or six like that. Fortunately, it is not my job, and I only have a global view of the squad available."
Arsenal can take a grip on their place in the top four with victory over fifth-placed Everton, which would give them a boost ahead of next weekend's FA Cup semi-final against Wigan at Wembley.
Wenger, though, stressed he was not yet about to put one competition above the other.
"You cannot ask me now that we are in the semi-final of the FA Cup if I want to give up the FA Cup, to be in the top four. We want to achieve the two. There's no need to choose," the Arsenal manager said.
"We have the opportunity to do both, and we have to take that as a challenge."
---
New Sky Bet customers: Free matched bet up to £30
---