Zlatan rules out England move
Zlatan Ibrahimovic has ruled out playing for an English club in the future and believes his best chance of achieving Champions League glory is at Paris St Germain.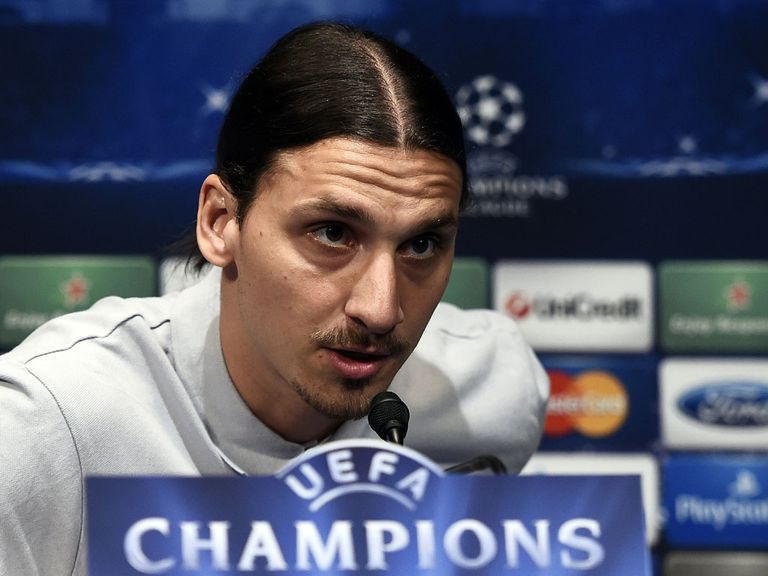 Despite plying his trade with many of Europe's elite clubs - from Ajax to AC Milan to Barcelona - Ibrahimovic has not yet lifted the European Cup.
It is something he is eager to rectify with PSG ahead of the first leg of their quarter-final against Chelsea, but he is not yet ready to consider that it might be this season.
"This is my last contract in Europe and to win it I will have to win it with Paris," said Ibrahimovic, who is under contract at the Parc des Princes until 2016.
"The day I leave Paris is the day I will go down a level or quit football.
"If we will be the kings of Europe, I don't know. I don't want to think so far (ahead). Let's think about the two games against Chelsea."
Ibrahimovic, who has scored 41 goals in his last 36 appearances for club and country, does not expect to get another opportunity with a Premier League club, as PSG's Qatari owners would be reluctant to let him depart, leaving a host of potential suitors disappointed.
Ibrahimovic, himself, is content.
"It's impossible to get me to England," added Ibrahimovic, who revealed potential moves earlier in his career did not materialise.
"The day I stop with football it will not be that I look back and I say to myself 'Maybe I should've played in England.'
"I haven't been part of it. I made stories in other countries. It's nothing that I regret."
The disappointed would include Mourinho, who managed Ibrahimovic at Inter Milan.
"I connected with him," Ibrahimovic said.
"Wherever he went he won. He's a great coach, he knows what he's doing, he knows what he needs to do to win and he has the experience."
Ibrahimovic believes PSG are eight years behind Chelsea in 'project' terms after a cash-injection to surpass Roman Abramovich's in the early years.
As a result, Ibrahimovic believes the Londoners are favourites to advance to the last four for a seventh time in 11 years; PSG are in the quarter-finals for the third time and last season exited to Barcelona on away goals.
"In our game I think Chelsea is the super favourite," he said.