Hillsborough inquests begin
Fresh inquests into the deaths of the 96 Liverpool supporters who lost their lives in the Hillsborough disaster have begun in a purpose-built courtroom in Warrington.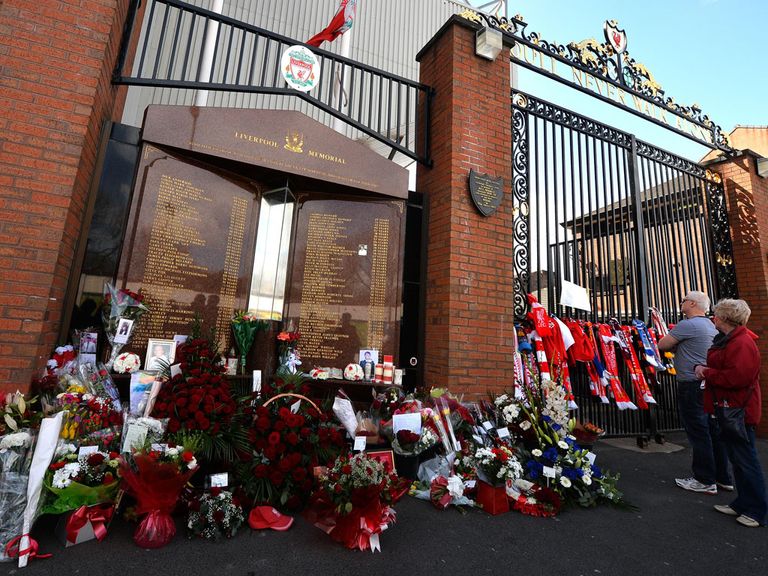 The inquests were ordered in December 2012 when the High Court quashed the original accidental death verdicts which had stood for more than 20 years.
Proceedings, to be heard by coroner Lord Justice Goldring, are expected to last up to 12 months with Monday predominantly being taken up by the selection of an 11-man jury from a potential pool of 150 candidates.
Opening statements from the coroner and the bereaved families are due to be presented to the court later this week.
Ninety-six Liverpool supporters died and another 766 people were injured after a crush in an enclosed, overcrowded terrace at Sheffield Wednesday's stadium on April 15, 1989, during the FA Cup semi-final against Nottingham Forest.
Margaret Aspinall's son James was one of the victims and she said it is the last chance for the families to finally find out what happened at Hillsborough on that April Saturday almost 25 years ago.
"My hope is obviously to make sure all the truth comes out and hopefully we get it done properly, and no stone is left unturned and the families have some peace at the end of this," she said.
"Let's go back to 1989 when that disaster happened. We all knew a few days later that things were not right. Hopefully the 25-year fight is going to be worth it."
Lord Falconer, one of the lawyers representing the families, said: "It's a very important day. It's the beginning of an inquest that's taking place because the first inquest verdicts that took place years and years ago were set aside by the courts as being wholly inadequate. Now an inquest that's one of the biggest and most detailed there has ever been in Britain.
"The Hillsborough Independent Panel in 2012 concluded that all the investigations that had gone before were all inadequate and had never got to the truth. There needs to be a court process that looks at all aspects of this and that is what this inquest is all about."
That independent panel was set up by Andy Burnham during his time in Government as the Minister for Culture Media and Sport five years ago.
Now the Shadow Secretary of State for Health, he told Sky Sports News: "I think it is going to be incredibly difficult for the families and I think people need to think what it is going to be like for them.
"Because of a 3.15pm cut-off imposed at the original inquest, basic information about what happened to their sons and daughters on that day was never given to them.
"It's almost unimaginable that parents are only now being told basic things like who carried their sons and daughters, who gave them the kiss of life, things like that. I don't think we can ever be in that position again and hopefully these mistakes will never be repeated."
---
New Sky Bet customers: Free matched bet up to £30
---