United stand tall, for now at least
Nick Hext reflects on Manchester United's 3-0 victory over Olympiacos and looks to the future for the Red Devils.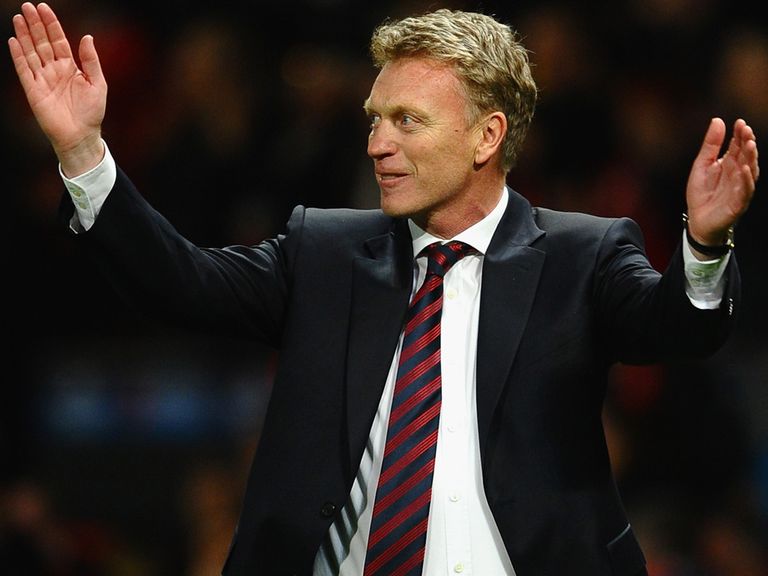 "Greatest victory in soccer history."
Not a somewhat giddy reaction to Manchester United's 3-0 triumph over Olympiacos but the words of the Daily Express in 1957 after the Red Devils battled back from a 5-3 first leg defeat to knock Athletic Bilbao out of the European Cup.
History is made of nights like that one at Maine Road and last night's edge-of-the-seat comeback in the Champions League but what does it mean the morning after the night before?
First of all the absolutely obvious. It means a place in the quarter-finals of the Champions League.
That puts United in with Barcelona, Real Madrid, Atletico Madrid, Bayern Munich, Borussia Dortmund, PSG and Chelsea. All teams regarded by everyone as much tougher propositions than Olympiacos so there's certainly no easy route to be found in Friday's draw.
But strange things can happen in cup competitions.
The FA Cup semi-finals contain Hull, Wigan and Sheffield United, Bradford of League 2 reached the Capital One Cup final last season, while Schalke, Lyon, Villarreal and PSV Eindhoven have all reached the last four of the Champions League in the last 10 years.
United are undoubtedly a bigger club than all those listed above but currently are unfancied and lacking the all-round quality throughout their squad of Europe's big hitters.
It took a few dollops of luck to get them through against Olympiacos. The decision to award Robin van Persie a penalty wouldn't have been made by every referee and only a combination of appalling finishing and smart saves from the impressive David de Gea resulted in a clean sheet.
David Moyes shouldn't just look at the negatives before the Saturday Night Football clash at West Ham but nobody can fool themselves into believing everything has gone from bad to good in the space of four days following Sunday's mauling at the hands of Liverpool.
The ease with which Brendan Rodgers' side cut through United and the chronic lack of discipline that saw three penalties conceded provided the perfect illustration of the soft underbelly to the Red Devils that was very much on show at Old Trafford once again last night.
Rafael and Patrice Evra were both found wanting as chances were created by Olympiacos from wide areas throughout the evening and Moyes must already be aware that better is required at full-back if a title challenge is to come next season.
Southampton left-back Luke Shaw has already been linked but a new option on the right of the defence must also be in the pipeline.
The good news is De Gea has grown in stature throughout the season. The Spaniard is too often left exposed by those in front of him but is such a smart shot-stopper that at least some of those mistakes go unpunished.
We know Nemanja Vidic is off to Inter Milan when the curtain is pulled down on the campaign and you shouldn't be shocked if his long-term centre-half buddy Rio Ferdinand is also heading for pastures new during the summer.
| Team | Versus | Team |
| --- | --- | --- |
| West Ham | v | Man Utd |
| Man Utd | v | Man City |
| Man Utd | v | A Villa |
| Newcastle | v | Man Utd |
| Everton | v | Man Utd |
| Man Utd | v | Norwich |
Ferdinand still has something to offer this season and he will need Phil Jones to build on a decent showing last night and prove he is the man to lead United's defence for the years to come.
Another new face is required in the centre of the backline. An updated version of the young and hungry Vidic that dominated the Premier League once he'd got to grips with the English game following his arrival in 2006 would be most welcome.
As for the here and now United can only go with what they've got.
The strength of the team is in the final third. No side will relish coming up against hat-trick hero van Persie and the talismanic Wayne Rooney, while Danny Welbeck and Antonio Valencia both had productive displays.
The make-up of the bench shows where United's options are. The players joining reserve goalkeeper Anders Lindegaard were Javier Hernandez, Ashley Young, Darren Fletcher, Shinji Kagawa, Marouane Fellaini and Adnan Januzaj.
No backward step there for Moyes.
The problem with this approach was proved when United had nobody to come on and shut up shop at the end of the game. They had to resort to the age-old tactic of putting a big man up front in Fellaini and keeping the ball in the corner to quell the Olympiacos attack.
That may have worked on this occasion but will it against better opposition? Probably not but what choice does Moyes have with a defence that Messi, Ronaldo, Ibrahimovic, Costa et al will be licking their lips about facing.
United have to go for it. They will need luck like they got against Olympiacos but Chelsea's path to Champions League glory in 2012 proved that an unfancied side can beat the odds to come out on top in this competition.
The home fans were right behind the Red Devils last night. True the goals came at the ideal time to keep the tide of optimism rising but that backing rather than hitting out at Moyes and his failings can only serve as a positive.
It isn't time just yet for Liverpool and Arsenal in particular to worry about the perils of finishing fourth only for United to lift the famous trophy in Lisbon on May 24 but football is full of surprises.
Now we wait to see if one of the world's biggest sporting names can bounce back and make use of a rare chance in their recent history to be the underdog.
---
New Sky Bet customers: Free matched bet up to £30
---