Lambert fears creation of 'monster'
Aston Villa manager Paul Lambert fears "a monster" could be created if West Ham succeed in overturning striker Andy Carroll's red card.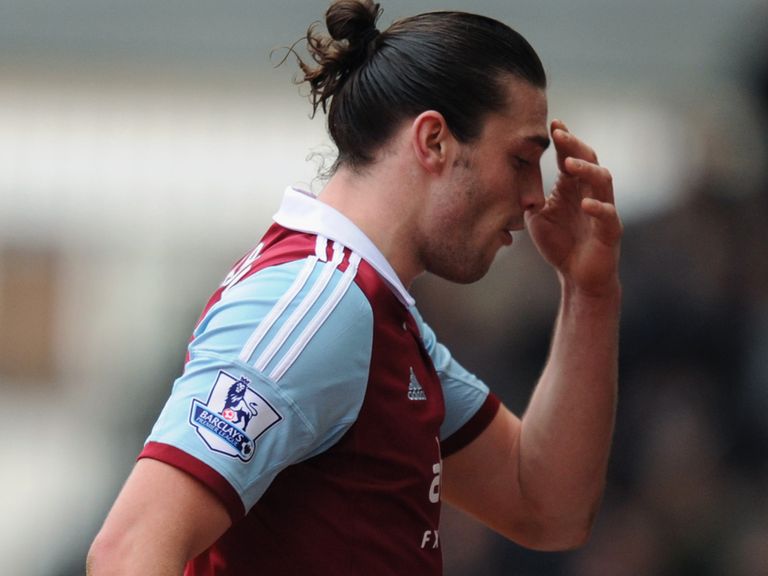 Ahead of Villa's clash with the Hammers on Saturday, the London club are attempting to seek an arbitration panel hearing into Carroll's sending off during their 2-0 win over Swansea last weekend.
This week a three-man Football Association appeal's body upheld the decision of referee Howard Webb to dismiss Carroll following a clash with Chico Flores.
West Ham, however, are adamant they have been dealt an injustice, and are pursuing legal avenues to ensure Carroll avoids a three-match ban at a time when the club are fighting to avoid relegation.
The FA is refusing to comment on the unprecedented case, but the rules allow for clubs to take disputes to arbitration, and if necessary, to the Court of Arbitration for Sport.
It is not clear, however, whether the the ban would be placed on hold until the case has been dealt with.
If it is, then that would make Carroll available to face Villa.
Lambert feels a dangerous precedent could be set if West Ham are allowed to put their case before an arbitration panel as that would give other clubs the opportunity to ignore future FA decisions.
"I don't get involved in somebody else's business. It's up to West Ham and what they want to do," said Lambert.
"I don't know the ins and outs. All I know is they're debating trying to get him (Carroll) off. It's not my remit, it's for West Ham.
"But if is overruled then you create a monster of everybody wanting to do the same. That's what could happen."
Asked whether he would go down a similar route if the circumstances were the same and key striker Christian Benteke was in the dock, Lambert added: "It's hard to say. You can understand West Ham trying.
"You'd have to judge the incident on its merit. Everybody is going to be different, whether they think something is dangerous or not. That is their own perception.
"Whether West Ham see they've a chance to get it rescinded, I don't know."
Whether Carroll plays or not, Lambert insists it will have no bearing on how he sets out his team to face manager Sam Allardyce's side.
"We've prepared the lads and we know the way we want to play," added Lambert.
"Andy Caroll is a really good player, no doubt about it, and whatever side West Ham put out it will be a hard game."
---
New Sky Bet customers: Free matched bet up to £30
---