Ince: Halt foreign influx
Paul Ince has admitted he is saddened by the direction English football is headed and believes there should be a limit to the amount of foreign players in the Premier League.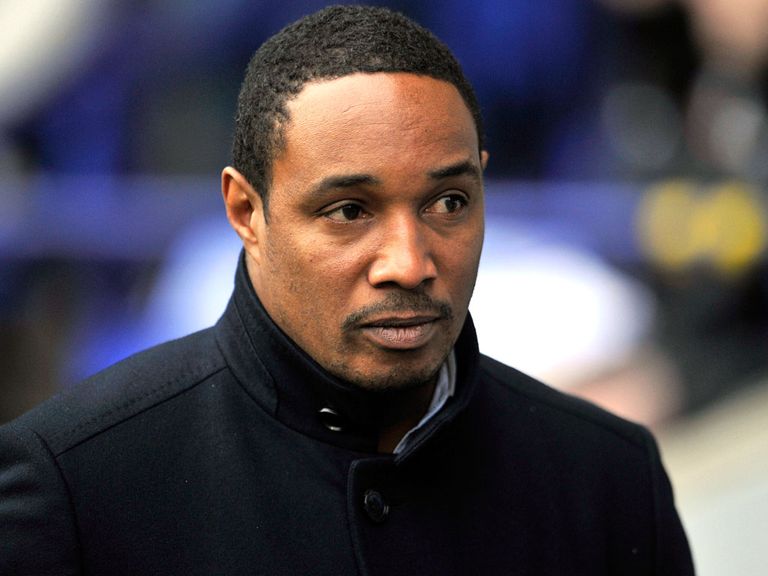 Ince, sacked by Blackpool last month, would like more emphasis to be given to the welfare of the England national team and is frustrated that not enough home-grown youngsters are getting the chance to play regularly at top clubs.
He believes part of the problem is that so much talent is coming in from abroad, both on a coaching level and a playing level, making it more difficult for England to produce world-class performers like they have in the past.
"We are too obsessed with foreign managers. Because we have an influx of so many foreign players, the owners think the best way is to bring in foreign coaches because they understand the culture of foreign players," Ince told the Daily Telegraph.
"Even watching the City-Chelsea game on Monday, I was thinking everyone was foreign (19 of the 22 starters). That can't be right. As a former England player, that kills me.
"The problem we have is that the Premier League are not interested in England. The FA are, but don't have the power. We get through the group phases at a World Cup, play against a better team, get beaten and all of a sudden everyone says: 'damn, we don't have enough world-class players.'
"Well, we're not going to have enough world-class players if we keep bringing in foreign players. There has to be some stipulation where you can only bring so many foreign players in. But the Premier League is so big now, it's a train that's not stopping.
"It saddens me more over what will happen next for England. Steven Gerrard is coming to the end of his career, probably has another two years. JT and Rio are not playing for England. Look at the all the great players we had - Shearer, Campbell, Adams. We're not getting those players any more.
"I like Ross Barkley. He has something about him. I worked with Phil Jones at Blackburn. He has the right character. I don't think he's a central midfield player. But sometimes at centre-half, he wants to go forward with the ball and gets himself in positions he shouldn't."
Ince has urged more young players to follow the example of his son Tom, who left Liverpool in 2011 and repeatedly resisted the temptation to join a Premier League club until he made the move to Crystal Palace on a loan deal last week.
He said: "Why are these Premier League kids playing Under-21s? They should be playing (on loan) for League One or Two teams. You get more characters at Macclesfield and Notts County because they're grown men, who've seen a bit of the outside world.
"Thomas could have signed a four-year deal at Liverpool. He said: 'As much I love Liverpool, I need to go and see the real world.' That's why he went to Notts County where he could get kicked and no one cares who you are. He's learned a lot from that.
"When I see all these kids in the England Under-21s, they've not been in the real world. They get too much, too soon. You see them driving around in nice cars and I'm thinking 'you've not achieved anything yet'. I see them with earrings and tattoos. They think they've made it. A lot of players are more interested in looking like players rather than being players.
"Tom has no earrings, no tattoos. He wants to be a player. It would be easy for him to look like a player because 'I'm Paul Ince's son' but he wants his own identity, to get away from 'Paul Ince's son'. He's different to other kids. They just go on their PlayStations but Thomas will sit and watch games with me, Spanish, French, Italian football."
Ince is keen to get back to work after leaving Blackpool, having previously had spells in charge of Macclesfield, Milton Keynes Dons (twice), Notts County and, in the Premier League, Blackburn.
He said: "I have still a lot to learn. But I want to get managing again. But I don't want to keep jumping into fires all the time. I want a chairman who says: 'right here's a three-year plan' and have some stability.
"But when I look back, I can't complain, I'm a lucky, lucky man to have won trophies, played at Wembley, played in a World Cup. I'm privileged.
"I was the first black England captain. I was the first black Premier League manager. I am a trailblazer for other black people. I'm a pioneer.'"
---
New Sky Bet customers: Free matched bet up to £30
---