Mata move surprises Wenger
Arsene Wenger feels Juan Mata's imminent sale to Manchester United shows Chelsea are looking to move towards meeting financial fair play rules - which will no longer see Arsenal's rivals fighting them 'with a gun against a tank' in the transfer market.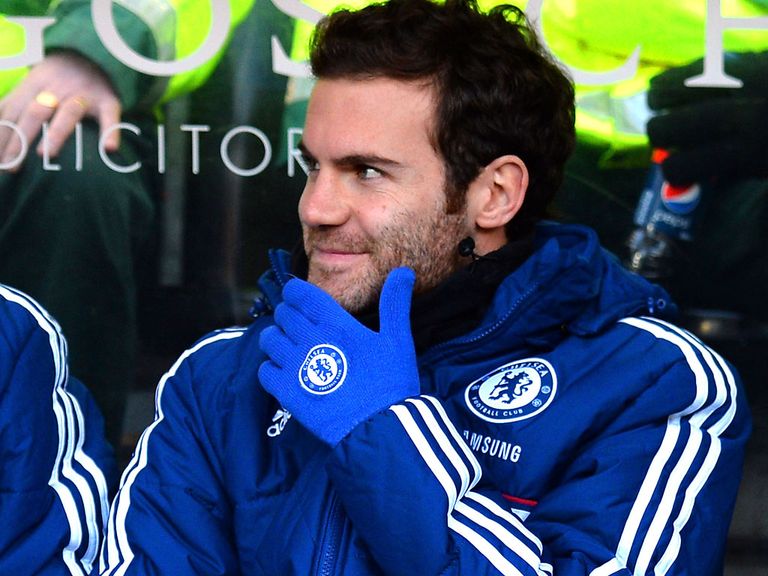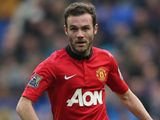 8. Juan Mata
| Title | Number |
| --- | --- |
| Appearances | 21 (7) |
| Goals | 7 |
| Assists | 4 |
| Yellows | 3 |
| Reds | 0 |
*Current Season
Spain international Mata is expected to undergo a medical at United ahead of a potential club record £37million move which looks set to be completed in time for him to play against Cardiff next Tuesday.
Egypt winger Mohamed Salah is on his way from Basle, joining fellow new arrivals Bertrand Traore and Nemanja Matic at Stamford Bridge. Belgium midfielder Kevin De Bruyne has left for Wolfsburg.
Gunners boss Wenger believes eventually every club will realise the need to follow the example Arsenal have self-imposed for many seasons.
"I think it is a purely financial reason. That is the first time I come to that conclusion with Chelsea," said Wenger, whose side host Coventry in the fourth round of the FA Cup on Friday night.
"It means somewhere that Chelsea changes philosophy and they want to get on line with financial fair play. For me that is the main reason, and that is a good thing."
Wenger continued: "We didn't need the rules of financial fair play to be dictated to us because we imposed it on ourselves, like what should be the case for everybody.
"It is difficult because you fight with a gun against people with a tank. Today, everybody now fights on more even ground."
Wenger believes Chelsea have the strength in depth to cope without Mata, who has fallen out of favour since the return of Jose Mourinho to Stamford Bridge.
He said: "Chelsea sold Mata because they had plenty of players who are very young. Their team will grow and they are not in the need to buy because they have plenty of young players - (Eden) Hazard, Oscar, Ramires, (David) Luiz, they are young. They are not in a big need to buy.
"They had a surplus with Mata, so they sold him to Manchester United - yes it is a surprise, but they got a good price."
Wenger does note, however, the timing of the move with Mata now unable to affect Chelsea directly this season as they have already played United twice in the Barclays Premier League.
"Maybe the transfer window should stop when everybody has played once," said Wenger, whose side hold a slender one-point lead at the top of the table.
The FFP regulations are designed to try to stop clubs spending more than they earn in the pursuit of success, which historically has put them into financial meltdown.
While Wenger concedes "certainly people will try to find a way to get around it" initially, in the long-term all clubs will fall into line.
"If you imagine tomorrow 20 clubs in the Premier League with 20 multi-billionaires (owners) - at some stage they have to sit down and say 'look, are we killing each other just for the sake to pay higher wages or do we make a rule that makes sense?' It will happen in the longer term, there's no other way," he said.
"Until now, we only had one or two billionaires at the start, but once we have 10, they have to respect some rules or they kill each other and it is endless."
Arsenal are, meanwhile, in the market for some additional attacking cover following the season-ending knee injury to England forward Theo Walcott and continue to be linked with the likes of Schalke's Germany international Julian Draxler.
Wenger, though, stressed he had not yet lined up any bids, with new signings "very unlikely" and rejected reports he had been spotted in Spain on Wednesday evening scouting Cristian Tello as Barcelona beat Levante.
"I was at Heathrow (on Wednesday), but I was at home in the evening. I watched PSG v Montpellier and United v Sunderland - you can check with my wife," Wenger said.
"The transfer window is not very romantic and it was not a transfer trip."
---
New Sky Bet customers: Free matched bet up to £30
---