Klopp: Gunners in the mix
Dortmund manager Jurgen Klopp feels the purchase of Mesut Ozil has given Arsenal the 'missing player' which can see them sustain a challenge for Barclays Premier League and European glory.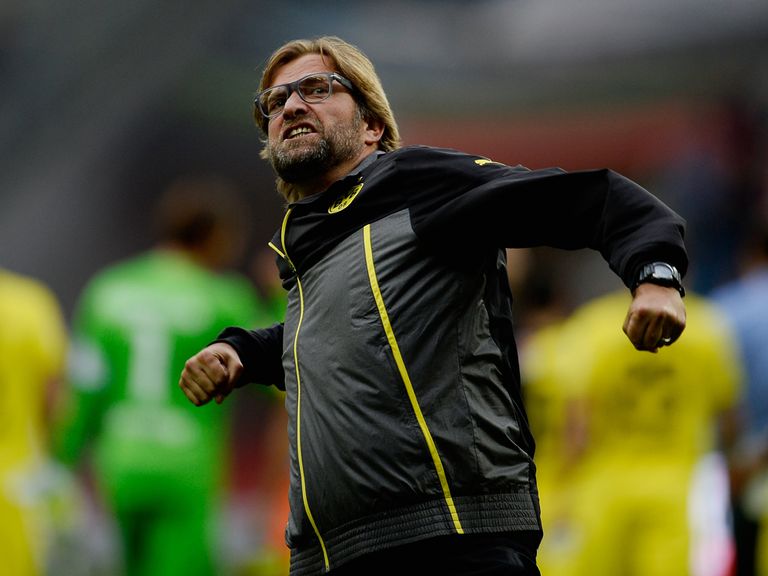 The £43million purchase of the German playmaker from Real Madrid on transfer deadline day helped spark an unbeaten run of 12 matches through all competitions.
Klopp, who guided Dortmund to the Champions League final at Wembley last season, is in no doubt it was money well spent as he prepares to tackle the Gunners in Tuesday night's Group F showdown at the Emirates Stadium.
"This team missed one player and maybe it can be Mesut Ozil," said Klopp, who will serve a touchline ban on Tuesday.
"He is technically perfect, he is fast and has developed a drive to goal.
"He is very intelligent, can play in any team. He has everything, is natural and it works very well.
"That is why it was a great idea from Arsenal and not so from the one (team) who let him go."
Klopp added: "One year ago no-one thought it was possible they could play brilliant football without (Santi) Cazorla, now they have some injuries and still look strong with Ramsey and Wilshere, Rosicky is back in shape and Giroud, he is one of the best (strikers).
"As a supporter this is one of the most beautiful types of football to watch, I like it.
"Who is strong enough to be champions in the Premier League is of course strong enough to go to the final of the Champions League.
"Now they are back in the race (for titles) and we want to stop them."
Arsenal take on last season's European runners-up in a double-header on matchday three and four which could well shape the outcome of Group F.
Klopp said: "They have more points (than us), are in first place in one of the strongest leagues in the world and they play at home, so will be favourites.
"We will have to make one of our best games ever because there is no other chance to be successful here.
"But I think these will be two close games and some of the small things will decide what will happen.
"We have to be prepared for these details and we will see, but if I had to pay for a ticket, then I think I would pick this one."
Klopp had been linked with the summer vacancies at both Manchester City and Chelsea.
The German coach, though, remains focused on the job in hand.
He added: "I am 46 and I want to work for a few more years, maybe in the future if somebody asks me to come to England, we will see.
"But for this moment there is no chance to think about it."
Klopp was banned by UEFA for hitting out at the fourth official in his side's 2-1 defeat to Napoli.
However, the German has full confidence in his number two, Zeljko Buvac.
"Maybe it is better for my team that one or two games in the year, I am far away," he said.
"I have worked together with my genuis partner and friend when we have spoken about football each day for the last 15 years, every day.
"Even when I sit in the stands, for me to want to bring a different player on (than he would) is not possible.
"I can make the meetings before the game and if something happens during the game, then they have a very experienced coach to handle this.
"I am full of trust for him and a little bit less emotion is not always worse."
Midfielder Nuri Sahin, meanwhile, insists he will not allow his good friendship with former Madrid team-mate Ozil to impact efforts on the pitch.
He said: "Of course I was surprised (he left Madrid), as were a lot of people.
"He is a great player and a good friend of mine, but if you say he is the only (great) player of Arsenal would be disrespectful to the other great players."
Sahin, who played at Liverpool on a short loan spell during 2012/2013, came close to joining Arsenal last summer.
He added: "There were three times in my career, the first was when I was 16 and then last summer we spoke, but in the end I signed for Liverpool. That is football."
---
New Sky Bet customers: Claim free £5 bet every week
---