Moyes still active in transfer market
Manchester United manager David Moyes has confirmed the club remain active in the transfer market - but cannot offer any guarantees of success.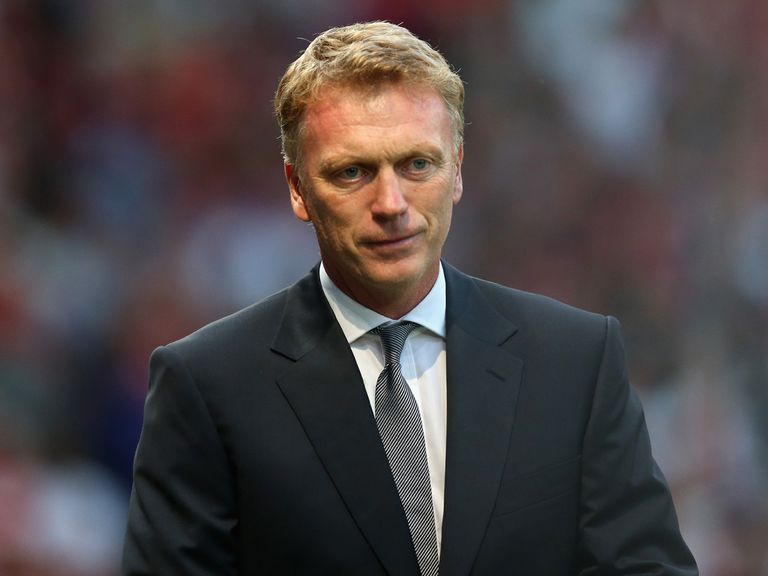 With three days remaining before the window closes until January, Moyes is still to sign his first player of any significance.
A further approach to Everton for Leighton Baines and Marouane Fellaini in the past 48 hours was immediately rejected, whilst Athletic Bilbao president Josu Urrutia confirmed an approach from United for midfielder Ander Herrera met with a similarly negative response.
Following the failed attempts to sign Thiago Alcantara and Cesc Fabregas from Barcelona it has been a frustrating start for Moyes' Old Trafford tenure.
And speculation United could be one of the two Premier League clubs in discussions with former world footballer of the year Kaka might be greeted with concern given it is six seasons since he was crowned world player of the year and three and a half since the infamous failed Manchester City attempt to sign the player, now 31.
Moyes is refusing to comment on any specific player.
However, he remains keen to make additions.
"It was going to be a struggle because I was coming into a new job and was getting to know the players," said Moyes.
"There was a new chief executive at the club as well so it was always going to take it a little bit of time to settle down.
"But we have been in and around the players we wanted to sign.
"We have been after two or three players and tried to go for them.
"Some of them we are still in with a shout with and some we are not.
"It might be busy in the next few days and I hope we do a little bit of business but I couldn't guarantee it."
If Urrutia's words are any guide, Herrera falls firmly in the latter category.
One of the key men behind Bilbao's humbling of United in the Europa League two seasons ago, Herrera was also part of the victorious Spain Under-21 squad along with David de Gea in that summer's European Championships.
It is claimed the 24-year-old has a release clause of around £30.75million, but that United's valuation fell some way short.
"Yes we received an offer last night, an official offer from Manchester United," said Urrutia.
"Our club is different, our club is special, it's based on sentiment.
"Our objective as a club is not to make money through our players, but to have the best performances as possible.
"To break a contract with Athletic, first they have to tell us they want to leave, and that's not the case with Ander.
"Then they have to pay the buy-out clause in his contract, and that's not the case here either."
Moyes would surely have more luck with Baines and Fellaini given both men have told Everton privately of their wish to leave.
Baines' arrival would create a pretty intense rivalry with Patrice Evra, unless United's long-serving full-back became part of the transfer merry-go-round too, although Fellaini should be a more straightforward deal.
Heading into the third weekend of fixtures though, even Moyes accepts it is hardly an ideal scenario, although he did not quite go as far as his successor at Everton, who branded the whole transfer window concept as a "footballing circus".
"I don't think it is ideal that the teams are not settled and you cannot get on with it," said Moyes.
"We used to have a situation where it was open all year and we didn't hear quite so much talk about it then.
"Maybe it is because it has all been congested into this small period.
"Maybe it is all you people (the media), with the hype and the spin you put on.
"You are always thinking deals are going to happen and let's be fair, most of them don't."
---
Sky Bet Free Bet Club: £10 free bet - £5 free every week
---