Transfer Focus: Luis Suarez
Our Transfer Focus feature looks at Luis Suarez as talk about his future looks set to dominate the summer headlines.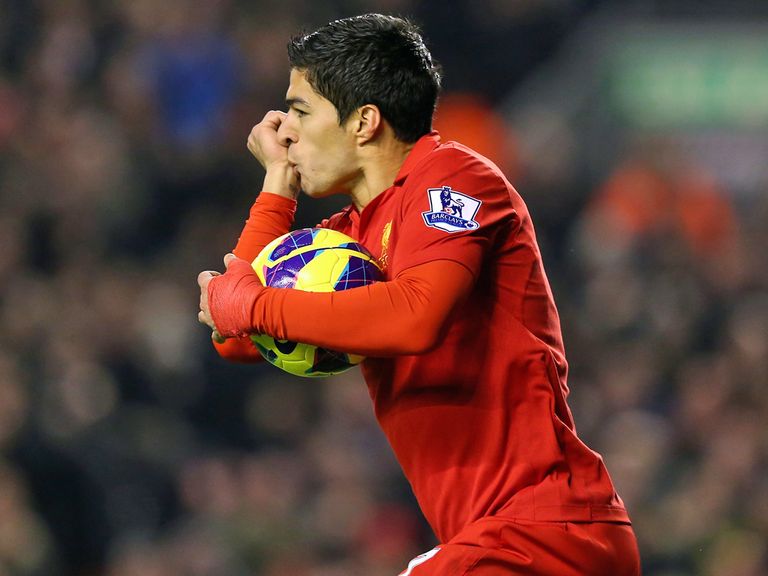 Luis Suarez continues to create controversy wherever he goes and that was certainly the case when he spoke of his desire to leave Liverpool.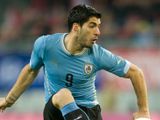 9. Luis Suarez
| Title | Number |
| --- | --- |
| Appearances | 28 (1) |
| Goals | 19 |
| Assists | 8 |
| Yellows | 7 |
| Reds | 0 |
*Current Season
The striker is priced at 1/3 to leave during the summer transfer window with Sky Bet and Real Madrid head the queue of clubs looking to sign him with the Leeds-based firm pricing them up at 5/6 to complete a deal.
You can get 9/4 for the Uruguayan to remain at Anfield but will his comments finally convince the Reds that the time is right to cash in on their most saleable asset?
There is plenty to get up to date with in our Luis Suarez Transfer Focus so let us start our journey...
Who Wants Him?
Real Madrid (1/3 to sign Suarez this summer with Sky Bet): The Spanish giants are currently without a manager after Jose Mourinho's return to Chelsea but that doesn't stop them heading the Suarez next club market. There has been plenty of press speculation that Real are targeting a move for the striker and there are certainly funds available to complete a deal. They look the worthy favourites - especially with the forward having kind words for the club - but expect competition in the race to complete the transfer.
Bayern Munich (3/1): Pep Guardiola is the new man in charge of Bayern after Jupp Heynckes departed at the end of the historic treble-winning season. There is space in the Bundesliga champions' squad for a new striker but Robert Lewandowski looks the more likely new addition to the attacking roster. It's hard to see Suarez being able to turn down the chance to make the move to Germany but expect other clubs to push harder for his signature.
Atletico Madrid (12/1): Atletico are clearly searching for a new striker after Falcao's exit and Suarez would be a top-class addition as they prepare to play in the Champions League next season. It's a tough ask to beat rivals Real to the signature of the former Ajax man and there are plenty of other forwards linked with a move to the Vicente Calderon - Christian Benteke and Edinson Cavani among them. A bid may well go in but will it be enough?
PSG (20/1): The Ligue 1 champions will have to deal with the threat of newly-promoted moneybags Monaco next season with Radamel Falcao already in place at the Stade Louis II. That means new talent is sure to be making its way to PSG as a statement of intent but is Suarez the man they need? A potential move for Wayne Rooney has attracted more press speculation and that would certainly make people sit up and take notice. It's hard to see Suarez arriving as well and that makes a deal an outside chance.
Also available with Sky Bet: Juventus 33/1, Monaco 33/1, AC Milan 40/1, Barcelona 40/1, Manchester City 40/1.
Sky Bet's Paul Lowery says: "Luis Suarez is now priced at 1/3 to head to Real Madrid, as he keeps telling the Uruguayan media he wishes to do.
"The only other team we have seen any realistic interest in from punters is Bayern Munich, and it may be that the move for Real Madrid is a result of Bayern switching their interest to Poland star Robert Lewandowski.
"Liverpool fans will be hoping that Suarez has a change of heart after his summer break, and the controversial forward can be backed at 9/4 to remain at Liverpool over the summer."
The Stats
This season: 44 games, 30 goals - Suarez ended the 2012/13 campaign second behind Robin van Persie in the Premier League top goalscorer standings. He scored two hat-tricks - the first coming in the 5-2 win at Norwich in September and second in the 4-0 victory against Wigan in March
Last season: 48 games, 26 goals - Suarez was again full of goals as Liverpool ended the season in eighth. Norwich appears to be an enjoyable destination for the striker as he struck a hat-trick in the 3-0 win at Carrow Road in April
International record: 64 games, 32 goals - there have been plenty of memorable moments in Suarez's Uruguay career. The 2010 World Cup saw the striker score three goals but his time in South Africa is most commonly remembered for the handball on the goalline that saw him sent-off in the quarter-final against Ghana - which was won by Uruguay on penalties. He was also the player of the tournament as his nation won the 2011 Copa America.
Suarez facts
Suarez's older brother Pablo is also a professional football player and is currently on loan at Guatemalan club Comunicaciones
Suarez left Uruguay at the age of 19 in 2006 to play for Groningen in the Dutch Eredivisie with former Manchester United striker Erik Nevland playing alongside him in attack
Suarez made his debut for Uruguay against Colombia in February 2007 and received a red card in the 85th minute
Suarez was given a seven-match ban in 2010 during his time at Ajax for biting PSV midfielder Otman Bakkal on the shoulder
Suarez scored on his Liverpool debut in the 2-0 victory against Stoke in February, 2011 after joining the Reds from Ajax for £22.8million
Suarez was handed an eight-match ban and fined £40,000 by the Football Association after being found guilty of racially abusing Patrice Evra during Liverpool's clash against Manchester United at Old Trafford in October, 2011
Suarez finished sixth in the voting for the 2011 FIFA Ballon d'Or
Suarez played for Uruguay as an overage player in the 2012 Olympic Games in London but his nation departed the tournament in the group stage
Suarez was banned again for biting in 2013 when he received a 10-match suspension for the incident with Branislav Ivanovic during Liverpool's clash against Chelsea
What Suarez Says
June 2013: "I'm not sure if I see myself in the white (of Real Madrid), the only thing I know is that I have a contract. Any player would like to play for a great team and Real Madrid certainly are that. Every player wants to reach the very top and Real Madrid are at the very top, but everything that has been said is just rumours, I have had nothing concrete. Obviously Real Madrid is a great team and every player dreams about them; Real Madrid is Real Madrid and it's as high as you can go as a player and they will always tempt you." RR Gol
May 2013: "My reason for leaving is not the money. If it were the money I would have left already. My main reason is my family and my image. That's my priority now. It's a difficult moment for me. The coach and may colleagues know that they didn't treat me well here. I don't feel comfortable here anymore. They know it [the team]. So I think it's understandable that I leave." Asked to further explain his reasons for wanting to leave, he added: "Firstly, being persecuted from the paparazzi all the time. I couldn't go to my garden or the supermarket. I couldn't do anything. I know is normal being followed by the press, but it was too much. All silly things they said about me, all the pictures, all the taunts, etc. That happened every day and nobody (in the press) supported me. They talk about me being the named as the best player in England, but I knew that wasn't going to happen. I knew it because of the way the treated me. And the straw that breaks the camel was my mistake. I accept my fault, but they went too far (English press)."
May 2013: "I do not know when I'm going and I do not know if I'm staying. Obviously the club want me to stay, but I've talked to the coach (Brendan Rodgers) and he knows what I want. He was a player and my team-mates understand that my situation is difficult. It's a good moment for a change of environment because of all I've been through in England, where I haven't been judged as a player but based on other things. I have only words of thanks to the club, the fans of Liverpool, but the treatment I received from the rest of England in recent weeks has been tough. It (Liverpool) is a spectacular club, but they are aware of the way that the press treats me."
May 2013: "I've worked hard since childhood to get where I am and I keep getting constant criticism from the English press. It makes me tired. Liverpool want me to stay, but do not know what will happen. It would be difficult to say 'no' to Real Madrid. So far I have not received any official offer from Madrid." Sport 890
April 2013: "I'll be here next season, yes. Not only am I playing for Liverpool, I am playing in one of the best leagues in the world. I am very happy (at Liverpool) and I want to see out my contract, though in football you never know quite what's ahead." Clarifying his comment, he added: "A club can decide they don't want you, even though you want to stay. In football things never turn out the way you plan." Sunday Times
March 2013: "I always say the same thing, every kid or young player growing up dreams of playing here at Liverpool, and today, here I am, highly privileged doing just that. I enjoy every minute to the maximum because it's a great opportunity that my life has presented me and for which I am very pleased. I'm here at a club where I always wanted to be and where I always wanted to play, and for that I'm extremely happy. I don't know if it's my best form but I do know that I continue to feel comfortable and happy in a side where my team-mates help me a lot. That's an important thing for a player. I also think that when you feel good out there on the pitch it shows that things can go well."
February 2013: "I will wait until the end of the season and see how we are doing. We won't know until then how we are doing and what our position is so I am prepared to wait until that time. But I want to say now that, if you want to know what will happen to me if we don't qualify for the Champions League, then I will say this: I have a contract with Liverpool and I am very happy here. I will stay." Daily Mail
February 2013: "I hope [to be at Liverpool] for a very long time because it's a massive club that kids dream about playing for. I've been very proud to be at a club like Liverpool and to have made the decision to come here. In two years I've lived through some spectacular and very special moments that I will never, ever forget. There have been a few difficult times as well, but with the support of my family, the club and the fans, things have gone well for me." Liverpool's official website
November 2012: "I have a very long contract here and it's a dream come true to be playing at a club like Liverpool because, as I've said, as a boy I dreamt of playing for a team like this. Now I'm here it's all about enjoying myself and trying to be here for as many years as I can, because I'm at a club where I'm very happy, my family is happy, I've got fantastic team-mates and a manager from whom I'm learning so much. As a player, it's vital to have the backing of your manager and so I think that the confidence Brendan is showing in myself and the team as a whole is very important and it's down to us to repay that trust out there on the pitch. Let's hope we can keep improving. I'm working well and I'm very happy at a club where I've always wanted to be. At a club to whom I'm very grateful for the trust everyone is showing in me, a club with amazing supporters and team-mates who are all great people." Liverpool's official website
What Others Say
June 2013, Liverpool goalkeeper Jose Reina: "I would like for Luis to stay at Liverpool, but I understand if he is thinking about leaving for a bigger club. When I say 'bigger', I don't mean as a club. I mean challenging for titles, playing in the Champions League and competing with the best. Because of his situation, and because of his treatment by the media, it would have been difficult for any player, not just for Luis, to stay strong and be happy to stay. Hopefully, as I say, he will stay at Liverpool for many years. But I would understand, if the right offer comes for him and for the club, for him to go."
May 2013, Liverpool statement: "Luis Suarez is not for sale - neither Luis or his representatives have communicated these feelings directly to LFC. The club remains supportive of Luis and expect him to honour his contract. We will not be making any further comment at this stage."
May 2013, Liverpool manager Brendan Rodgers: "Listen, every player has their price but there's certainly no pressure for the club to sell him. We're trying to build that bit of quality so he's not for sale. I don't have any doubts there will be interest in him this summer, because he's up there. There's a small percentage of players who are world class and he's in that bracket, so I don't think it will be too dissimilar to when I first came in last summer, with clubs making their interest known. People will want to take him, but I think we all recognise how integral he is. The owners have been absolutely unequivocal in their resolve in terms of wanting to keep him."
May 2013, Atletico Madrid manager Diego Simeone: "I cannot speak badly about Luis Suarez, he is extraordinary."
---
Get £120 from your free £10 bet with Sky Bet if Suarez joins Atletico
---
May 2013, Liverpool captain Steven Gerrard: "Luis has done the right thing by apologising and taking his medicine (for biting Ivanovic). He's really unhappy he can't help the team, and he was really down when the ban came through. But once he is back from his ban we will be the ones that benefit. Luis will want to make it up to the club and the team that he has been out for so long. He will be desperate to atone for that. I don't think that what's happened to Luis will affect him much in terms of his future. Maybe one day we will have to accept that Luis wants to move on, and that will be his decision. But I don't see any signs of it at the moment. Luis has been really happy here at Liverpool and he seems settled here. I don't see him wanting to leave right now."
May 2013, Liverpool team-mate Jose Enrique: "Of course we want to keep him. He is our key player. We've not had a great season in terms of our league position but Luis is there as our top scorer. For me he can play in any team in the world. If I was a manager I would have him anywhere. Not only for his goals but for how his character is. He is the type of player like if you play with Messi: he does impossible things. He does something out of nothing. I think if we keep him we will have a good season next season, for sure. We don't want to lose Luis because he is a top player but you never know. But if he goes, someone else has to come. Hopefully if that happens it will be a good player." Press Association Sport
April 2013, Former Liverpool defender Mark Lawrenson: "The thing about Suarez is he is now becoming a constant offender, and Liverpool are going to have to make a decision re Suarez and the future. I think it's a possibility he will have to leave. They are trying to sell season tickets at the moment and people will be saying 'hold on a minute, is Suarez going be here, is he going to miss 20% of the season?' It's a really tough one for Liverpool." BBC Radio Five Live
April 2013, Boxing legend Mike Tyson: "He (Suarez) bit someone, it happens. I am sure he will make amends with this guy. I made amends with Evander (Holyfield) and we got on with our lives."
April 2013, Liverpool managing director Ian Ayre: "It affects his future (Suarez's 10-match ban) in the sense that we have to work with him on his discipline - but Luis is a very important player to the club. He's a very popular player with his team-mates. As we keep saying, he signed a new four-year contract last summer and we'd all love to see him here throughout that contract. He's a fantastic player, top scorer and everything we'd want in a striker, so there's no change there." Liverpool's official website
November 2012, Liverpool manager Brendan Rodgers: "He is not for sale. There will be no bidding war. He's staying here. I don't have that fear (his head will be turned) with Luis. He has already shown in the summer his commitment to the club, he's signed a new deal. I think you've seen up until this point he's in a great moment in his footballing life here at Liverpool; he is scoring goals and working well and he's very happy here. He's certainly not someone we want to sell or move on. If we lost Luis then we've got no strikers. He is a very important member of our team and I think you see he is really enjoying playing in this way of working and obviously his goals count for that. But he still has improvements to his game to make himself and we're looking on the training field to improve our performance to help us win games. We want to continue to build the group around him. We are in the very early stages of trying to form something at the club and Luis is an integral part of that. So for us it is not even a discussion point. I can respect that, because of his level, people will want to speculate but he's very happy and I'm very happy to work with him."
November 2012, Liverpool chairman Tom Werner: Asked if Suarez could be sold in the immediate or longer term - "Absolutely not. He's a beautiful player to watch and, as a Liverpool fan, I hope I'm watching him for many years to come. We made a long-term contract with him and we are going to see a lot of his play at Liverpool," with him and we are going to see a lot of his play at Liverpool."
Paper Talk
The Times, June 12 Luis Suarez has stepped up his attempts to engineer a move to Real Madrid.
The Sun, June 5 Bayern Munich want Luis Suarez and are ready to offer Liverpool Arjen Robben as part of a deal.
---
Get £30 from your free £10 bet with Sky Bet if Suarez joins Bayern
---
Daily Mail, June 3 Liverpool will consider bidding for Aston Villa striker Christian Benteke should Luis Suarez force through his move to Real Madrid or Atletico Madrid.
The Times, June 2 Real Madrid are ready to break the world transfer record with an audacious £85m swoop for Gareth Bale, as well as splashing out £40m on Luis Suarez. Combining the two Premier League stars with Cristiano Ronaldo and Karim Benzema would then give Madrid the world's first quarter-billion-pound forward line
The Independent, June 2 Liverpool and Tottenham face a summer of uncertainty after Real Madrid made clear their desire to sign Luis Suarez and Gareth Bale.
Mail On Sunday, June 2 Luis Suarez is destined for Madrid - but it could be Atletico rather than Real who sign him.
Daily Mirror, June 1 Luis Suarez faces a Liverpool backlash after confirming he wants to quit Anfield.
Daily Express, June 1 Liverpool will push for a club-record transfer fee for Luis Suarez, out-stripping the £50million Chelsea paid for Fernando Torres, before they alter their stance that the striker is not for sale.
The Guardian, June 1 Liverpool will consider selling Luis Suarez but only for a club-record fee of more than £50million.
Daily Telegraph, June 1 Liverpool striker Luis Suarez must hand in a formal transfer request before he will be allowed to leave Anfield for Real Madrid. An activation clause valued around £40million must also be triggered before the Reds will begin negotiations with any suitor.
Daily Star, May 31 Real Madrid plan to meet Liverpool next week to thrash out a mega-money deal for Luis Suarez.
Daily Mail, May 31 Luis Suarez looked to be on his way out of Anfield last night, following claims in Spain that Real Madrid had struck a £40million deal to take him to the Bernabeu.
Top Tweets
OptaJean, June 5 (@OptaJean) - 14 - Suarez has scored 14 goals in his last 18 games with Uruguay. Form.
Sky Bet, June 1 (@SkyBet) - Monaco show ambitions by spending big! Who will they sign next? Di Maria (5/6), Suarez (10/1), Rooney (25/1)
---
Get £330 from your free £10 bet with Sky Bet if Suarez joins Monaco
---
Liverpool legend Phil Thompson, May 31 (Phil_Thompson4) - Strong words from Luis Suarez,club need to get maximum price and move on quickly,don't let this drag on
Former England striker Gary Lineker, May 31 (GaryLineker ) - Luis Suarez wants to leave Liverpool. Nice reward for a club that rightly or wrongly stuck steadfastly behind him.
He'll conveniently blame the media, I imagine. Nothing like having an excuse.
Great player too. Feel for LFC and their fans.
If Real Madrid are after him, then any player would be interested. That would be perfectly understandable, just cut the BS. #Suarez
OptaJoe, May 31 (@OptaJoe) 7 - Without Luis Suarez's goals this season, Liverpool would still have finished seventh in the Premier League table. Depth.
Chief News Reporter for Sky Sports Bryan Swanson, May 30 (@skysports_bryan) Luis Suarez's agent Pere Guardiola has told us tonight that reports of a deal agreed between Suarez and Real Madrid are "not true".
Luis Suarez, May 19 (@luis16suarez - the man himself) - Today a legend retires from football. I've been lucky to play with him. Thank you very much for everything 'CARRA'.
OptaJoe, May 9 (@OptaJoe) - 72 - Luis Suarez has fired in more shots on target than any other player in this season's Premier League. Prolific.
Videos
May 2013 - Suarez confirms he wants to leave Liverpool and reveals his reasons
May 2013 - Suarez claims that one of the reasons he wants to leave Liverpool is because he feels persecuted by members of the press
April 2013 - The bite on Ivanovic in Liverpool's 2-2 draw against Chelsea that saw Suarez get a 10-match ban
April 2013 - Journalist Oliver Holt tells the Sunday Supplement that Suarez's 10-match ban for biting is too long
April 2013 - Sky Sports expert Gary Neville says suggestions Suarez will never play for Liverpool again after biting Ivanovic are "nonsense"
January 2013 - Liverpool captain Steven Gerrard gives his thoughts on the future of Suarez
January 2013 - Mansfield manager Paul Cox defends Suarez following the Liverpool striker's controversial winning goal in the FA Cup third round
November 2012 - Liverpool manager Brendan Rodgers rejects rumours linking Suarez with a move to Manchester City
---
Click here for completely free £10 bet with Sky Bet
---