Luis Suarez accepts ban
Luis Suarez did not appeal against his 10-match ban for biting Chelsea's Branislav Ivanovic because he realised his behaviour was unacceptable.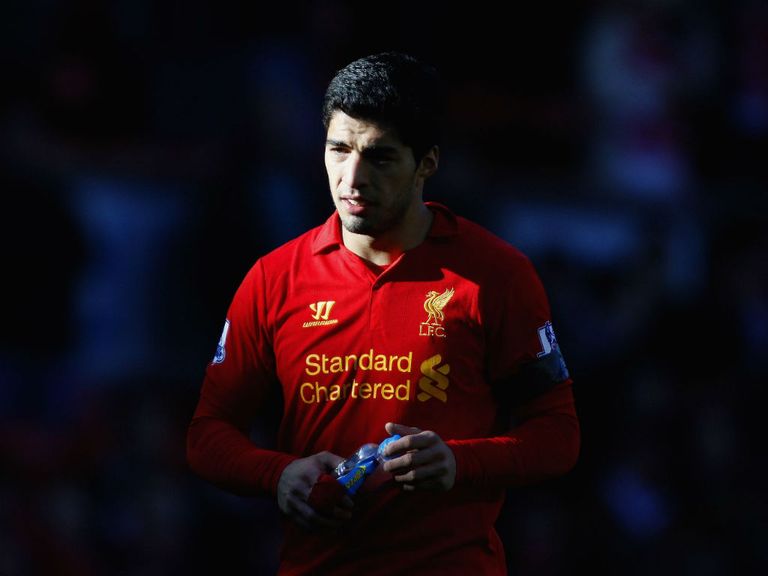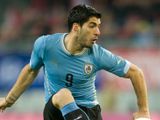 9. Luis Suarez
| Title | Number |
| --- | --- |
| Appearances | 35 (1) |
| Goals | 26 |
| Assists | 12 |
| Yellows | 9 |
| Reds | 1 |
*Current Season
The Liverpool striker had been given two days to decide whether to contest the sanction imposed after the incident during the 2-2 draw at Anfield on Sunday, but has chosen not to do so.
Suarez pointed out that other players had been given shorter bans despite causing serious injuries, but acknowledged his actions were unacceptable.
He said in a statement: "I am truly very sorry about the incident with Branislav Ivanovic. I hope that all the people who I have offended at Anfield last Sunday will grant me forgiveness.
"I know that all the things that are happening to me in England will help me improve my conduct on the field. Right now I just want to focus on becoming a better footballer on and off the field.
"I would like to explain to everybody that I decided to accept the ban because whilst 10 games is clearly greater than those bans given in past cases where players have actually been seriously hurt, I acknowledge that my actions were not acceptable on the football pitch so I do not want to give the wrong impression to people by making an appeal.
"I really want to learn from what has happened in the last two and a half years, many things have been said and written about me, I just tried to do my best on the field. I hope to come back early to play."
The Football Association earlier said in a statement: "Liverpool forward Luis Suarez has not appealed the suspension issued to him by an independent regulatory commission this week.
"A three-person independent regulatory commission upheld the FA's claim that a suspension of three matches was clearly insufficient and the player will now serve a further seven first-team matches in addition to the standard three.
"The suspension begins with immediate effect and applies to Liverpool FC's next 10 domestic first-team fixtures.
"The FA intends to publicise the independent regulatory commission's written reasons in due course."
---
Click here for completely free £10 bet with Sky Bet
---