Mancini eager to end on a high
Manchester City boss Roberto Mancini will focus on ending the season as strongly as possible before turning his thoughts to the summer.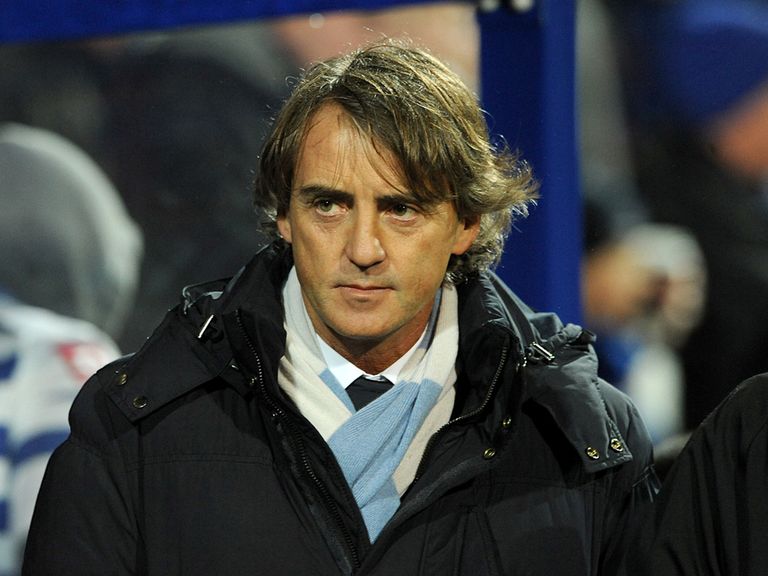 The Barclays Premier League title had been slipping away from City for some months but their challenge was officially ended on Monday when Manchester United clinched the trophy with victory over Aston Villa.
City still have five matches to play, starting with Saturday's home clash against West Ham, as well as the FA Cup final in two weeks' time, where they will be strong favourites to beat Wigan.
Mancini said: "I think that maybe we made some mistakes. We did everything to win this title but they did better than us.
"I don't think the gap is correct but we have five games, we have time to recover six or seven points. This is possible but in the end it doesn't change anything because they deserve this.
"I think also when you win you can make some mistakes. Every day we can make a mistake. It is important you understand where we made this mistake.
"In this moment, it is important to finish well this season and then we have three, four months to improve our team."
Mancini has made clear on a number of occasions his unhappiness with City's transfer activity last summer, when he felt hesitancy cost them the chance to land key targets.
The Italian declined to comment on speculation City have agreed terms with Napoli striker Edinson Cavani, but stressed he does not want to waste time when the transfer window opens.
He said: "We are at the end of this championship, we have time, but not a lot of time. We should have our targets in mind. You should move very quickly.
"We didn't do this last year. We moved so slowly. We lost the players that were our targets to improve our team. We should move more quickly.
"It is important to build your team from the basement. When you start in the market you need to buy important players that can help you."
It has long been simply a matter of when rather than if United would clinch a 20th top-flight title, which made the moment itself less hard to take for the City boss.
He said: "It was over three, four, five games ago, not mathematically, but it was over. They deserve to win this title, many congratulations to Manchester United for the work they did this season.
"They did better than us, they won a lot of games in a row, it was really difficult. We should be also realistic. If there is one team that did better than you, you can do nothing."
With West Ham safe in mid-table, there is little at stake for tomorrow's game, but Mancini is expecting a tough battle, particularly with Hammers striker Andy Carroll in good form.
The Italian said: "I think West Ham have had a good season, they've done very well. They showed this against United two weeks ago. It will be difficult, they are a physical team. Carroll is a strong striker."
David Silva, Sergio Aguero and James Milner are all fit after hamstring injuries while Jack Rodwell could return following nearly two months out with a similar problem.
Mancini, meanwhile, hopes City will be able to help Kolo Toure find another club in England after confirmation the defender will leave this summer at the end of his contract.
"It is important for every player to have the chance to play," said Mancini.
"Kolo is a good guy, a serious professional player and a fantastic man. If we can help him, we are happy."
---
Click here for completely free £10 bet with Sky Bet
---