Steven Gerrard fires back
England skipper Steven Gerrard will be happy to let his feet do the talking in Podgorica tonight.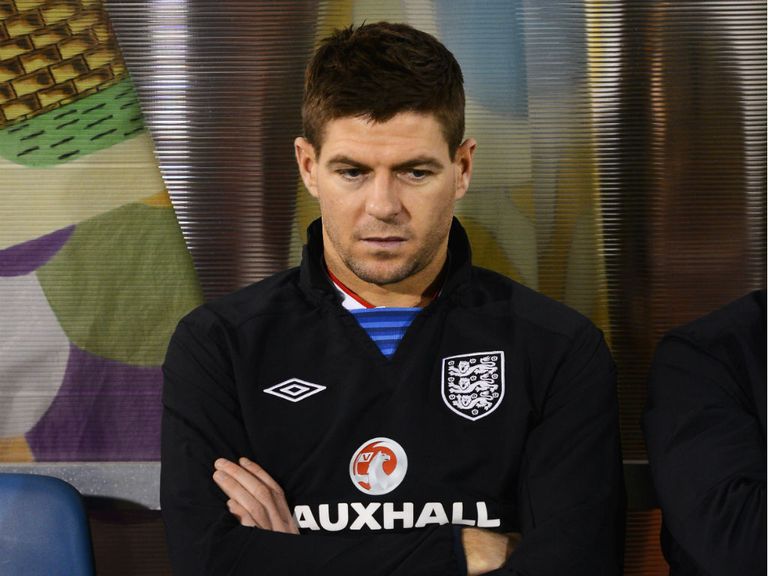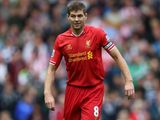 8. Steven Gerrard
| Title | Number |
| --- | --- |
| Appearances | 10 (3) |
| Goals | 1 |
| Assists | 6 |
| Yellows | 0 |
| Reds | 0 |
*Current Season
Gerrard was amused to discover Montenegro coach Branko Brnovic had let fly with a few verbal volleys by the time he landed in Podgorica yesterday.
The midfielder believes it is a sign of weakness on the hosts' part that they want to engage in such mind games.
As part of a side likely to show up to six changes from the team that destroyed San Marino on Friday, Gerrard is feeling bullish.
And rather than attack Montenegro, he was happy to observe their statements at arm's length.
"Talking doesn't win you football matches," he said.
"I'm not really too interested in what they've got to say in their press conference. Or in ours, to be honest.
"I'm more interested in how the lads play in training and tomorrow when the first whistle goes.
"It just shows we've got them exactly where we want them."
The situation is not quite that simple of course.
Much is expected of Wayne Rooney on the ground where he was sent off 18 months ago.
Yet coach Roy Hodgson accepts nothing can be guaranteed given Rooney is so keen to avoid a similar fate this evening.
"I trust he will go out and play like Wayne Rooney," he said.
"But you are talking about something which is very much in the realms of psychology and it is impossible to give an honest answer to those kinds of questions."
It seems a fair bet Montenegro will try and wind Rooney up given his previous dismissal.
Yet the hosts are dismissive of England as a whole, building up an image of an arrogant bunch of losers they are anxious to exploit.
"I read statements from some English players about the way the pitch will look," said Brnovic.
"As far as I know, (it is) the English (who) have always favoured long passes.
"This supports the idea that they are more scared of this game than we are."
As the rain continued to fall last night, thoughts of yet another postponement following on from the one in Poland last October began to surface,
Yet Brnovic ignored the weather and kept his sights focussed on England, to the extent of claiming friendlies against Germany and Argentina, tentatively pencilled in for November's play-off dates are a sign of arrogance.
"Perhaps they organised the friendlies before the start of the qualifiers," said Brnovic.
"Perhaps after the game tomorrow they will have to cancel them.
"I would say that could be their undoing tomorrow."
---
Get £80 from your free £10 bet with Sky Bet if Gerrard scores first
---