Murray criticises 'witch hunt'
Sir David Murray claims Rangers have been the victims of a "retrospective witch hunt" after a Scottish Premier League-appointed commission found the oldco club guilty of making undisclosed payments to players.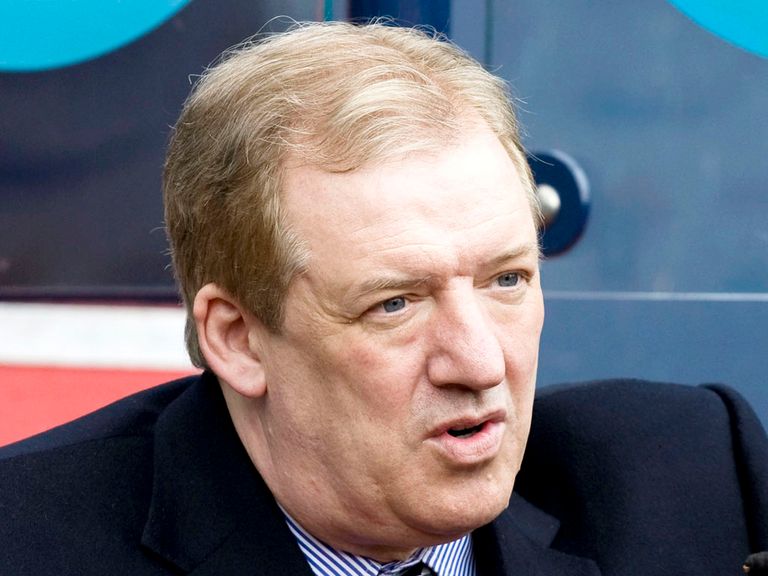 The former owner was responding after oldco Rangers were fined £250,000 for failure to disclose side-letter arrangements to the football authorities in relation to Employee Benefit Trusts (EBTs).
The probe centred on the period 2000-2011, during Murray's stewardship of the club.
The Ibrox side avoided the ultimate sanction of being stripped of titles after the commission found that Rangers did not gain any unfair competitive advantage and that players were not ineligible to play.
Murray said in a statement: "The problems arising at Rangers brought no credit to Scottish football and have been a tragedy for the club and its fans. They cannot be condoned.
"Similarly, however, and as stated previously, efforts to bayonet the wounded are equally unjustified and of no benefit to the club or Scottish football.
"Despite knowledge of the existence of EBT arrangements for 10 years, the SPL has never explained why this was only raised as an issue last year.
"The imposition of an irrecoverable fine on an entity which is now in liquidation is futile and only prejudices the ability of existing creditors to recover any money.
"It is saddening that so much time, effort and money has been expended in pursuing a retrospective witch hunt against an entity in crisis, as opposed to seeking to promote and further Scottish football for the benefit of the game and country as a whole."
Murray described the decision of the commission not to strip Rangers of titles and recognise no competitive advantage was gained as "satisfying".
But he claimed the commission had "ignored well-established legal authority" over the definition of a payment.
The former Rangers majority shareholder, whose successor Craig Whyte's failure to pay PAYE and VAT sparked the administration process, added: "The EBT scheme did not provide for payments from the club to the players.
"Instead, the players received loans from independent trustees and the decisions to make those loans were made by those trustees alone. The decision of the First Tier Tax Tribunal supported this.
"It is entirely erroneous and without foundation to state that a contribution to a trust and subsequent loan from independent trustees of that trust to a player is the same as Rangers making a payment to a player."
---
Click here for completely free £10 bet with Sky Bet & £5 free every week
---