Benitez looks to the future
Chelsea interim manager Rafael Benitez does not believe the club should let nostalgia get in the way of its development.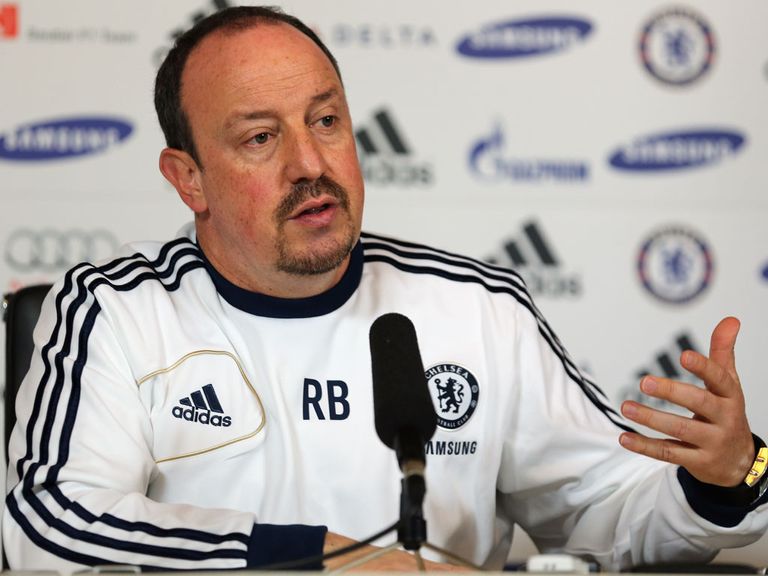 The Blues have enjoyed a sustained period of success since Roman Abramovich took over at Stamford Bridge just under 10 years ago.
The likes of John Terry, Frank Lampard and Ashley Cole have been there for all, if not most, of that period, but with the latter pair's contracts soon expiring Chelsea appear to be preparing for a new chapter.
But Benitez has warned fans that no matter how successful their modern-day heroes have been, they have to accept that new blood will arrive.
"I think it's always easy to talk about the legends, and you have to have a lot of respect for them because what they've achieved for this club has been fantastic," Benitez said.
"But you have to have new players - it could be English or foreign, it doesn't matter - and carry on winning games.
"That's what the fans are expecting. Everyone knows the legends have been here and what they have achieved, but you have to see new players coming. It's part of life."
Chelsea saw one such player leave last summer in the form of Didier Drogba, while speculation is rife Lampard and Cole could follow him this summer when their contracts come to an end.
Asked about the importance of emotional attachment to players, Benitez said: "That is the good thing about English football. You have good memories and you respect people who achieve something for a club. That's very positive.
"But, at the same time, you have to think about the future. You cannot be waiting.
"You have to move forward, bring in new players and at the same time try and bring the best out of those you have. You have to use their experience, too."
That is something one of Benitez's predecessors, Andre Villas-Boas, seemed to struggle with his during his ill-fated spell at the helm.
"I was not here so I cannot talk about the past," Benitez said. "I can see the club is changing things for the future, thinking about being successful again.
"It's not just: 'Oh, we won', and that's it. You have to keep winning as much as you can, you can't think 'that's it, we've won now'.
"You have to keep (evolving). That means you have to keep bringing in good new players."
Such comments raise questions as to how many new players will be arriving at Stamford Bridge this summer.
"Every year you have to bring in someone else," Benitez added.
"The English question is something you have to consider, but this year you have three or four players.
"You have (Eden) Hazard, Oscar, (Lucas) Piazon and Marko Marin who came last summer, and they will need some time.
"But maybe in the next couple of years we will be talking about these players as fantastic players and then we will be talking about other new players who need to come. That is part of the evolution of the team."
---
Click here for completely free £10 bet with Sky Bet & £5 free every week
---