Arsene Wenger feeling concerned
Arsenal manager Arsene Wenger is scared simply spending money will soon outweigh the need for good old fashioned hard work in the quest for sustained success.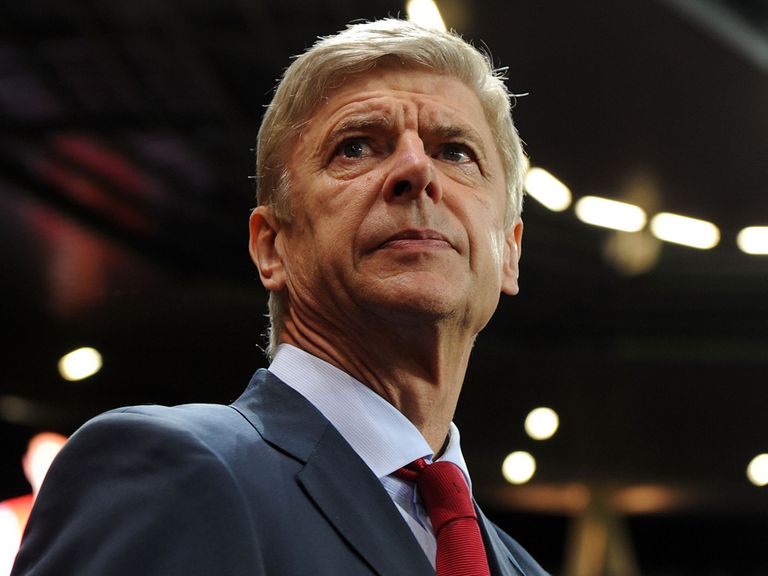 The Gunners may have bettered cash-rich Chelsea and Manchester City in reaching the last 16 of the Champions League, but they remain well off the pace in the Barclays Premier League, having slumped down to 10th place ahead of the clash against West Brom.
While Wenger accepts the club's move to Emirates Stadium was always going to restrict their spending power in the short term, the French coach - who guided Arsenal through an unbeaten season as they swept to the title in 2003/2004 - would loathe to see the traditional elements of building a team over time fall by the wayside.
"I have big respect for the passion about the game in England, but football is more than just splashing out," he said.
"It is much deeper, much bigger than that - it is about sweat, thinking, working hard. You have a big tradition of that in England.
"The pride of this country historically is built on that, it is what makes this football strong and interesting - if you go to Nottingham Forest, they have won the league; if you go to Aston Villa, they have won the league, and that means historically this country has always been about effort, thoughtful thinking about the game.
"I am scared all these qualities today have less importance in the game."
Wenger continued: "I don't say that money doesn't play a part in it, but it is not only about that. We have to continue to believe that it is not only about that because what is the game about then?
"Football has to be even, interesting, unpredictable - nobody can tell you what will happen in Manchester City versus Manchester United, but it has to be level chances as well."
In recent seasons, Arsenal have sold their best players to big-spending rivals, with former captain Robin van Persie joining Manchester United in the summer for £24million.
Wenger does have resources available to strengthen the squad in January, should he wish to dip into his Emirates Stadium reserves.
He said: "It doesn't mean we will not spend money. I am always painted like a guy who refuses to spend money, I just think I act like a responsible manager because we went through a period where we had restricted funds and I acted in a responsible way.
"If needed, we want to be the best, but the best is not only about buying players.
"We need to continue with what has made our strengths until now."
Despite their inconsistencies this season, Wenger has every confidence his squad can finally deliver in 2013.
"We will see where we stand at the end of the season," he said.
"We have just qualified for the last 16 of the Champions League, people who have spent a lot of money have not done it.
"We have to trust this team and stand behind them because they deserve it. They will deliver."
England forward Theo Walcott is the latest Arsenal player yet to sign a new contract.
Wenger, however, rejected suggestions the club would rather cash in on Walcott when the transfer window reopens instead of letting him walk away on a free in the summer.
"If you ask me will we sell Theo in January? No. I have always been hopeful he will sign," Wenger said.
---
Click here for completely free £10 bet with Sky Bet & £5 free every week
---