Benitez backs methods
Rafael Benitez is confident he would be allowed to manage Chelsea his way after meeting Roman Abramovich for the first time.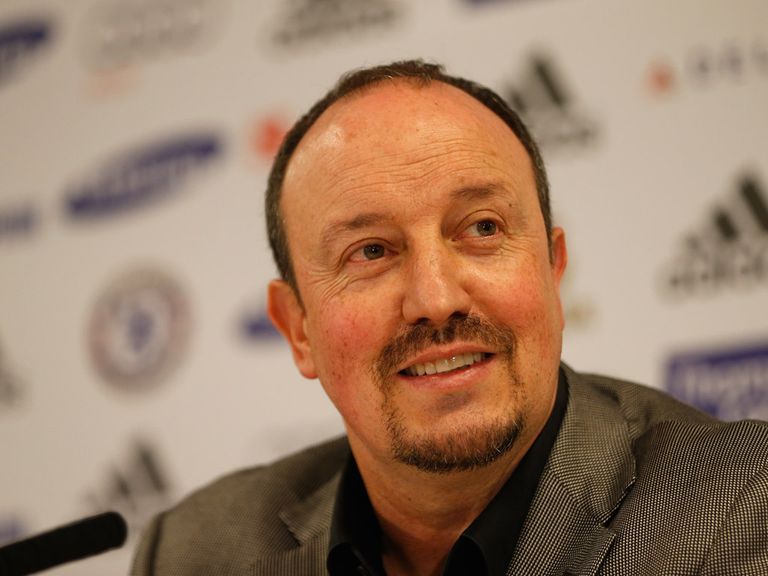 Abramovich has a reputation for being the most ruthless owner in football but Benitez described him as "a nice person", having spent "two or three hours" dining with the Russian following his unveiling on Thursday night.
Working for Abramovich has been described by some as an impossible job due to his demands for both winning and attractive football as well as rumoured interference in both transfers and team selection.
But Benitez - who many believe is simply keeping the Chelsea bench warm for Pep Guardiola - felt what the Russian really wanted was a manager with "a clear idea".
"Twenty-six years in charge and I can guarantee I've had a lot of different owners, presidents and chairmen," Benitez said.
"If you have confidence in yourself and explain yourself, everyone can understand.
"My impression of him [Abramovich] is he's a nice person. You can talk with him.
"He likes to see you have a clear idea: 'I think it's white because of this or that', or, 'This is black because of this or that'."
He added: "The priority of the owner is whether I'm a good manager, a good coach, if the players understand me, if we'll be a winning team.
"He was very clear with that. He's happy with the things I've said."
Benitez revealed Abramovich wanted to know "everything" about his new interim manager's ideas for Chelsea, who he claimed were just the kind of club he had "been waiting for" during his near two-year absence from the game.
"I've been working, writing books, websites, analysing games, but I like to be on the pitch," Benitez said, revealing he had been keeping a close eye on Chelsea from afar.
"When I was at home, I watched a lot of games every weekend.
"I take notes, write down the systems, make notes on the players. I have a folder with reports, a database on players.
"I have folders on almost every team I can watch on telly."
Benitez also confirmed he believes Frank Lampard and Ashley Cole will leave Chelsea in the summer.
The Spaniard does not expect to have a big influence on comings and goings after the season, but believes stories linking the pair with a move away from the club are not far wide of the mark.
Asked if he thought Lampard and Cole would be moving on at the end of the season, he said: "I think so. I don't have all the information and it's not fair to tell me I'm only here for seven months and then expect me to have an influence at the club over the next two or three years, but I think that's the case at the moment."
---
Click here for completely free £10 bet with Sky Bet & £5 free every week
---