Ayre: Reds won't pay over the odds
Managing director Ian Ayre insists Liverpool will not pay over the odds on inflated transfer fees but claims they can compete when the right player is available.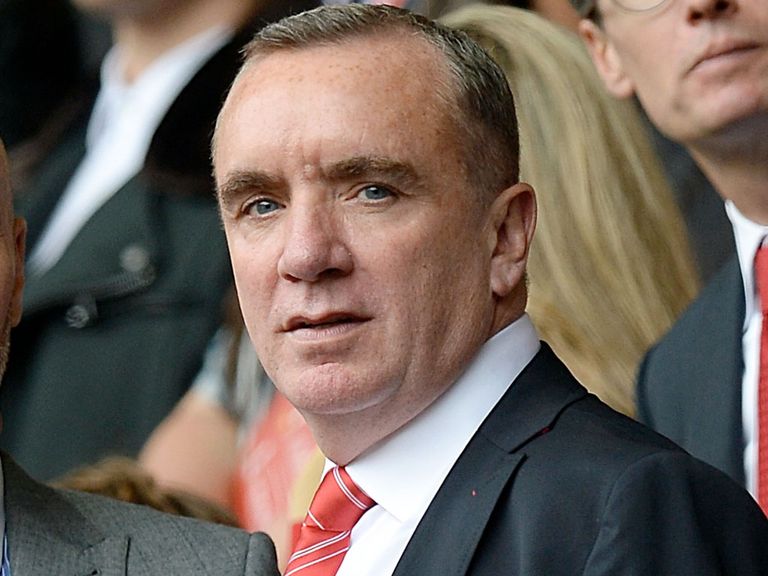 Last week Egypt international Mohamed Salah, tracked for several months by the Reds and considered their primary January target, opted for a move to Chelsea after the Stamford Bridge side reportedly offered more money both in terms of transfer fee and wages.
"We haven't been held back from completing a deal, the player has decided he doesn't want to come to Liverpool," said the managing director as he announced a deal with Garuda Indonesia, who two years ago became the club's global official airline, as their first official training kit sponsor.
"We will always compete and know the value of a player and how far we are prepared to go.
"That is something myself and the people involved in that discuss regularly and we won't over pay but when the right player is available and wants to be at Liverpool they will be here and our success previously shows that.
"There is no one not here because we didn't do what we needed to do.
"We will win some and lose some, that is the case in every transfer window."
The deal with Garuda is the fourth signed by Liverpool this month, with big names like Vauxhall and Dunkin' Donuts already signed up.
Ayre argued commercially they were at the top of the game and hoped with Champions League football and a revamped stadium they would be even closer to matching their big-spending rivals.
"I am not talking about the value but it (the new deal) is competitive, it is important and it is a very large contribution (to Liverpool's commercial revenue)," he added.
"The club is in a very good place. For those of us with good memories we know we had nearly £300million of debt three and a bit years ago and we've worked hard to chip away at that.
"The club is sustainable and in a position to invest in the transfer market."
Ayre spoke positively about plans to revamp Anfield.
He said: "There are two or three hurdles; the main one is property (houses surrounding the ground) and we are making huge strides on that and hope to be able to close that out reasonably soon and then it is planning and construction.
"What we don't want to do is promise something we can't deliver so we will hold all our cards until we can deliver something."
---
New Sky Bet customers: Free matched bet up to £30
---