Enrique relishing Reds battle
Jose Enrique is glad to be back playing for Liverpool and is relishing the competition of trying to get into the team.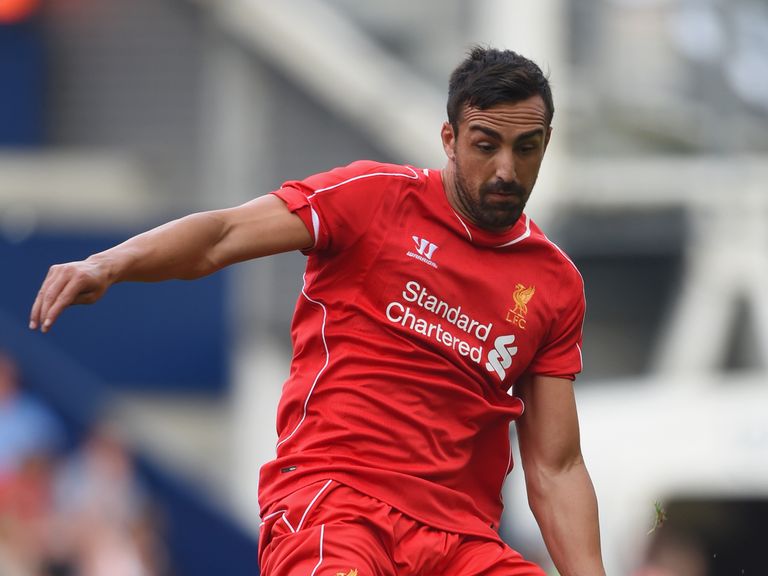 The Spanish left-back made his first Premier League appearance in nine months following injury when he came on as a second-half substitute in Sunday's 3-0 win at Tottenham.
Alberto Moreno scored in the win and Enrique is relishing the battle he will have with his compatriot in the months to come for the left-back position.
He told the club's official website: "After so long out it was great to be back playing. The only problem was that once I got warm the game was finished!
"I know I have to go little by little and be patient.
"Moreno did really well and scored an amazing goal. For me the best thing about it was the pressing to win the ball back. That was half of the goal. How he finished was unbelievable.
"The most important thing is that we are a team. This is a team sport and we all have to fight to make this team better. Hopefully we can do even better than last season.
"I will have my chances. I know I have the confidence of the manager so I'm happy about that."
Mario Balotelli made his first appearance for the Reds at White Hart Lane since his switch from AC Milan and Enrique believes the Italian striker can make his mark as Brendan Rodgers' side push for the title.
"Everyone knows that Mario has all the qualities to be one of the best strikers in the world," Enrique added.
"He knows this is an amazing chance for him at play for Liverpool and I think he's going to do really well.
"During the time he's been with us I've talked with him a lot and inside the dressing room he's been really good.
"Hopefully what we saw on the pitch at Tottenham is what he'll be like all season. He can make a real impact.
"We have got six points out of nine which is a really good start for us. We've already had two really difficult games against two of the best teams in the league."