Blind raring to go at United
Daley Blind says it is a 'dream come true' to join Manchester United and that it was an easy decision to move from Ajax because such a chance might not have come again.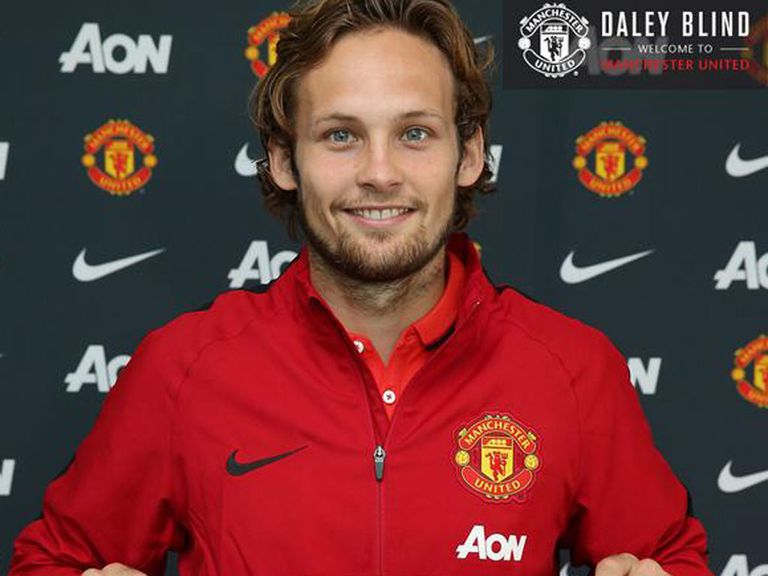 The versatile Dutchman, who can play in midfield or defence, signed a three-year contract with United on the final day of the summer transfer window.
He has always admired the club from afar and is delighted to have made the move to Old Trafford. 
"It feels very good and I am very excited to start. I am very happy to be here," the 24-year-old told MUTV.
"It has been very busy. Everything was going so fast so I didn't really have time to think about it all, but as I said I'm really happy to be here.
"United are one of the biggest clubs in the world. If you look at their history they have won a lot of cups and they have had players here for their whole career, like Ryan Giggs and Paul Scholes. 
"Those are players everyone knows about and I am a big fan of them. It's now a dream come true to play for Manchester United and I'm very happy that I have this chance."
Blind knows United manager Louis van Gaal after playing under him at international level for the Netherlands, and says the players will feel inspired to perform well.
He explained: "He expects everything at 100 per cent every day in training and in matches and everybody wants to produce that for him and also for yourself.
"That's one of the biggest strengths of the manager."
Blind is also very thankful to Ajax for everything they have done for him, having come through the ranks with the Amsterdam club.
He said: "It's a little bit crazy. I was with Ajax from seven-years-old which feels like a whole lifetime. 
"But I'm 24 now and I think it's a good move to make and a chance like this may never come again. 
"Ajax gave me everything that I needed to be a player in the youth academy and then the first team and I'm really happy that I was there for such a long time, and it was they who helped me get here."