Rooney looks for new era
Wayne Rooney is excited to be leading England into a new era - one which the newly-appointed captain is determined will be a success.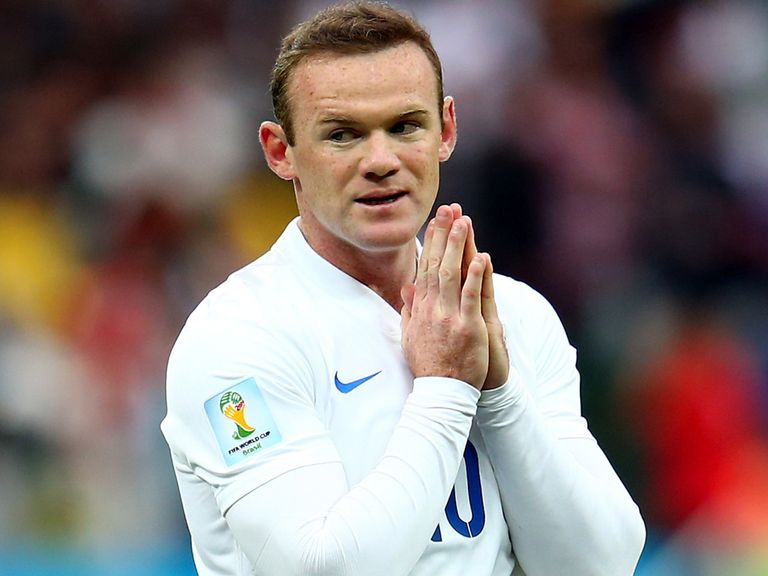 A decade on from announcing himself on the international scene as a fresh-faced teenager at Euro 2004, the 28-year-old will on Wednesday evening lead the Three Lions out at Wembley.
The international friendly with Norway will not be the first time Rooney has worn the armband but his 96th cap will be his first as permanent captain, having replaced Steven Gerrard following his international retirement in the wake of a disastrous World Cup campaign.
Nine weeks on, this match marks the starts a new chapter for Roy Hodgson's side and, while the post-Brazil hangover means Wembley will only be half full, England's new skipper hopes they can soon win around fans.
"It's a great honour to captain my country, something I'm extremely proud of," Rooney said.
"I want to be a successful, I want to be a successful captain and I want this team to be successful.
"I am sure all the team want that, we're working hard to try and get there. Tomorrow is the start of a new chapter.
"We have to put the summer behind us. We were all, obviously, very disappointed.
"We went into the tournament with high hopes, we were expecting better for ourselves, but unfortunately that didn't happen but we have to move on. There's no point looking back.
"We're still continuing on the road we've started. We knew it was going to be tough.
"We've obviously got a couple of retirements and then we've got young players coming into the squad, which is exciting.
"It is exciting times with the players you see week in, week out for the clubs.
"What we need now is these players to bring that form to England and I am sure we'll do very well."
Rooney impressed in his first outing as captain, addressing a packed press conference at The Grove with honesty and sincerity.
The forward spoke well of his predecessors as skipper and promised not to change his demanding personality.
Rooney did, though, accept that the role brings with it extra responsibilities, not only meaning he captains the side but represents the nation as an ambassador.
"You have to be the leader, especially with the amount of young players in the team at the minute," he said.
"And then, of course, you do have to be an ambassador, you have to take the responsibility and be a role model for young kids. That's something I want to do.
"Obviously I had a few issues in my younger days, but they're behind me, I'm prepared to take that responsibility and hopefully represent my country well."
Rooney spoke of his desire to win a major trophy with England upon being announced as captain and highlighted the sole World Cup win of 1966 when asked if he dared to dream.
"As a footballer, you don't want to settle for anything less than the best," he said. "You want to win and that's the aim, that is what we - me and the manager and the other players - want to do. We want to win.
"Sometimes you can't but that's our aim, that's what we try and do. We give everything we can.
"Obviously having the knowhow of how to win a title [helps] and I've been fortunate enough to do that with United and a lot of players have done that with their clubs.
"It's completely different situation with your country because you're all coming together from your clubs and none of us have done it with our country, so it is different.
"It would be great to be successful with England. It's a big dream for us all and if we can do that then he would be great to create history."