Chelsea get deals done early
Chelsea completed their transfer business early in the summer transfer window, with Jose Mourinho upgrading a squad which many consider to be favourites to land the Premier League title.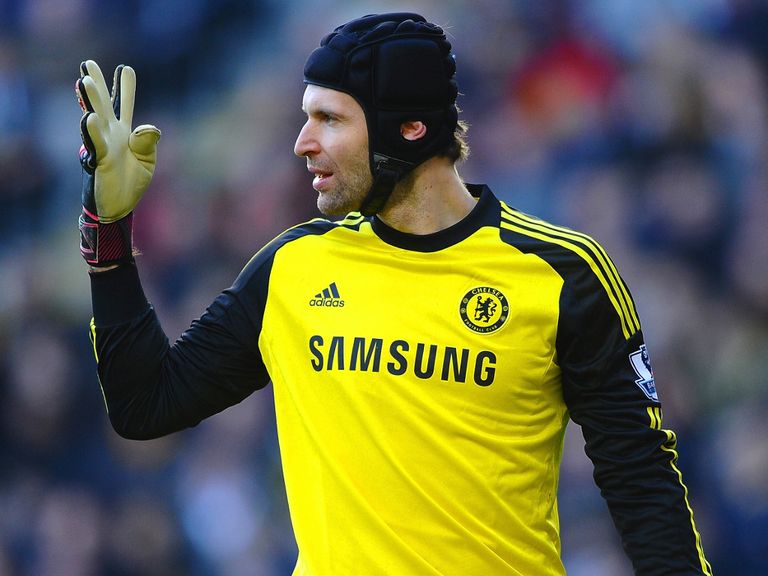 A 100 per cent start to the season featuring four goals from headline recruit Diego Costa and valuable contributions from Cesc Fabregas suggests the Blues have addressed many of their shortcomings of last term.
And despite falling out of Chelsea's first XI for the first time in a decade, Petr Cech insisted he had "no reason to panic, pack up and leave" Stamford Bridge.
The 32-year-old, who has begun the 2014-15 season on the substitutes' bench, would "not exclude anything" on transfer deadline day after Thibaut Courtois became Mourinho's first choice, but he was unlikely to be joining Frank Lampard and Ashley Cole in leaving Stamford Bridge this summer.
It is a situation reminiscent of when Cech was installed as number one ahead of the established Carlo Cudicini after his signing from Rennes in June 2004.
Speaking in Prague while on national team duty with the Czech Republic ahead of Wednesday's friendly with the United States, he told sport.cz: "I've been at the club for 10 years, the situation is now new to me.
"The three opening matches I could not play for the team. I have no reason to panic, pack up and leave.
"I am a Chelsea player, where I have two more years of contract.
"In football, nothing can be predicted in advance, nothing is ever perfect.
"A lot of players go on representative duty, yet still many transfer clubs.
"The offer would have to be right for everyone. I do not exclude anything (or) know the answer."
The departures of Lampard and Cole show Mourinho, in his second spell as Blues boss, and Chelsea have little room for sentiment.
Ruthless decision making and tough bargaining saw David Luiz leave for Paris St-Germain for a reported sum of £50million, a fee which almost matched the combined outlay on Costa and Fabregas.
Mourinho had long stated that the window was closed for the Blues, having completed deals for Costa, Fabregas, Felipe Luis and the returning Didier Drogba earlier in the summer.
Fernando Torres' departure to AC Milan for the final two years of his five-and-a-half-year Chelsea contract - in effect, ending his time at Stamford Bridge following his £50million move from Liverpool in January 2011 - necessitated the arrival of another striker, but even then Mourinho moved swiftly to sign Loic Remy from QPR for a reported fee of £10.5m.
That was much less than the sum received by the Blues - who are endeavouring to comply with Financial Fair Play regulations - for Romelu Lukaku from Everton, with Remy becoming the final acquisition of the summer window, barring a stunning turn of events.
Lukaku spent last term on loan at Everton and 25 Chelsea players have been granted temporary leave this season.
Marco van Ginkel, the midfielder who spent most of last season out with a serious knee injury, joined Torres at the San Siro in a deal which was completed on Monday.
Nathaniel Chalobah joined Burnley for the first half of the campaign. Like Patrick Bamford, who is at Middlesbrough, the defender/midfielder has joined until January and is highly rated by Mourinho, who could include the pair in his first-team plans in the new year.
Three other Chelsea youngsters made season-long moves on deadline day: Islam Feruz (Ofi Crete, Greece), Matej Delac (Arles-Avignon, France) and Ulises Davila (Club Deportivo Tenerife, Spain).