Hughes hails Kompany
Stoke manager Mark Hughes believes Manchester City captain Vincent Kompany has proved to be his best piece of transfer business.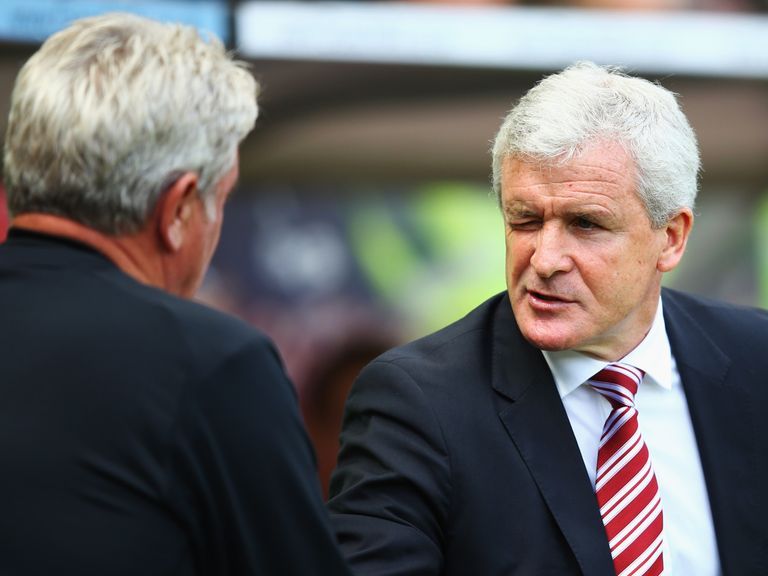 The Belgium centre-back was signed by Hughes from Hamburg for £6million in 2008 but the Potters boss believes his former club would have to shell out almost 10 times that if they had to find a replacement now.
This summer City have spent £32million on Porto's Eliaquim Mangala to bolster their central defence but Kompany remains the key man in many regards for the reigning Premier League champions.
"In terms of pound for pound he has to be way up there for the best piece of transfer business - especially when you look at certain levels of finance being thrown at mediocre players," said Hughes ahead of his return to the Etihad Stadium.
"Mangala was signed for £32million and he is unproven in the Premier League so that would be a starting point.
"You look at the current market and Kompany is a huge asset to the club because if they tried to replace him like-for-like they would struggle to get someone in for the best part of £50million."
Hughes holds Kompany, whose injury during his second season in England may have had a bearing on the Welshman losing his job just before Christmas 2009, in the highest regard and was impressed from the moment he met the defender.
The Belgian did not need that much persuading to join a City revolution which had not yet taken off as he had a burning desire to make it at the highest level.
And Hughes thinks whatever happens in the rest of the 28-year-old's career he will go down as one of the club's all-time greats.
"Him and probably Pablo Zabaleta (signed for £6.4million in the same summer) have been the bedrock of their success and credit to them because they are both great characters.
"Vinny was very clear: he wanted to be successful and part of something and the same for Pablo and they have been great for City and I never thought they wouldn't be.
"You don't know the character until you sit in a room and speak to them and you could see very quickly Vinny was a driven young man who wanted to be the best he could be.
"He looked at City's situation and wanted to come to the Premier League and be a success.
"When you have a motivated individual and an outstanding player like he is you know he is going to be a success.
"I think his standing in the club will not be diminished if he doesn't win anything else from this point onwards."
Hughes said Kompany's character, probably more than his ability, is what makes him the force he is.
"He is not motivated by anything other than success," he added.
"He is a rich young man and will be for the rest of his life but it is about winning trophies.
"I think another part of the motivation which drives him on is the opportunity to make history at Man City and in football.
"If you play in the Premier League you will make decent money but it really is about people remembering you further down the line.
"He is a player I have great respect for in the way he conducts himself with his standards and abilities.
"He is a really strong guy with a great mentality to work and a real leader of men.
"He is one of the best players in the Premier League on a lot of levels."
Hughes will make a late decision on whether to start on-loan Chelsea winger Victor Moses on Saturday as the Potters look to score their first Premier League goal at the Etihad Stadium in seven attempts.
Moses impressed in the midweek Capital One Cup win over Portsmouth but the game may come too soon for him to start.
"He is certainly in my thoughts and he will play a part I am almost certain of that," he added.