Lloris has confidence in Spurs
Last season's heavy defeats shattered Tottenham's confidence but goalkeeper Hugo Lloris is hopeful those humblings are a thing of the past.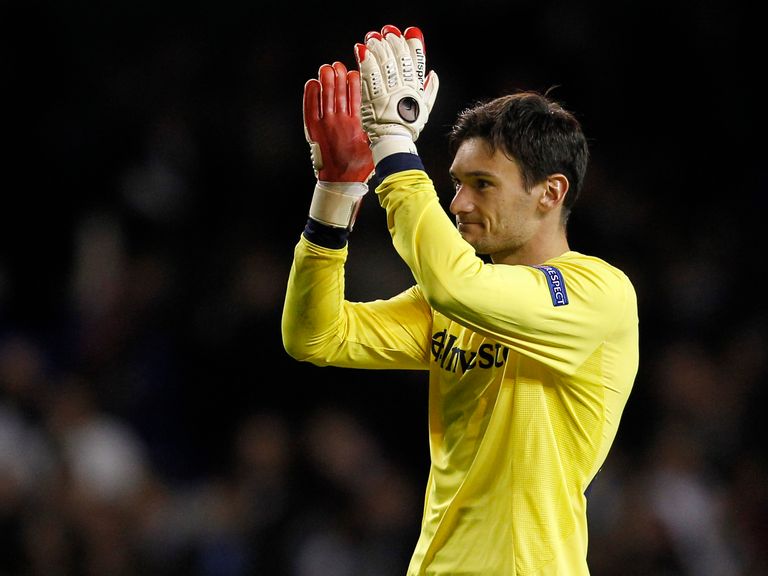 The 2013/14 campaign was a topsy-turvy one for Spurs, with the excitement brought by a flurry of new arrivals quickly dampened.
The north Londoners missed out on Champions League football and ended yet another season without a trophy, leading chairman Daniel Levy to bring in Mauricio Pochettino as manager.
It is a case of so far so good for the former Argentina defender, although his perfect start to life at the helm will be seriously tested for the first time this weekend when Liverpool visit.
The Reds won 5-0 on their last visit to White Hart Lane, resulting in Andre Villas-Boas' sacking, while successor Tim Sherwood did not fare much better as his side went down 4-0 at Anfield.
Last season also saw Manchester City rack up 11 goals against Spurs and Chelsea defeat them 4-0 at Stamford Bridge - results which Lloris knows were far from good enough.
"No (we don't talk about the defeats) but last season it broke our confidence," he said.
"When you lost once it could happen but when you lost against top teams twice, three times, four times it means there is something wrong in our side, so this is why we are working to find the best solution but always to improves as a team.
"I think when you are a player you are just thinking about the next game and you don't know what will happen.
"The more you win the better you feel. If you get a bad result you need to respond quickly next game with a victory."
So poor was Tottenham's season that many expected Lloris to move onto bigger and better things in the summer, especially after delivering a withering assessment in which he said it would be hard for them to do any worse.
"It was not just a lack of character," he said. "Last season belongs to the past and we are working to improve altogether.
"But as a team it is very important to keep this concept. We are in the best league in the world and we have to play at a high level.
"And for that we need to see all players involved, ready to play for the team and to think only about the team.
"We changed a lot of things. We have a new manager, with his own staff.
"We believe in his concept and his philosophy, and we are working every day to go in his way and to play as a team."
That philosophy sees Lloris, who recently committed his future to the club, more involved in the build-up, with the focus on keeping the ball on the floor rather than kicking it long.
It is a case of so far so good, though, with Spurs taking little time to adapt the high-pressing, attacking game which was so impressive at Southampton.
Lloris believes they need a few months to get completely used to it but thinks Sunday's clash with Liverpool will offer a decent yardstick as to where they are at.
"It will be a tough game against a top team," the France captain said.
"It will be a good test for us to know where we are but after this game there will be a lot of games so we are not talking about one game.
"We know it is important but after that there will be a lot of games to get points from."