Transfer Review: Midfield Maestros
Adam France picks out some of the best midfield signings of the summer transfer window so far.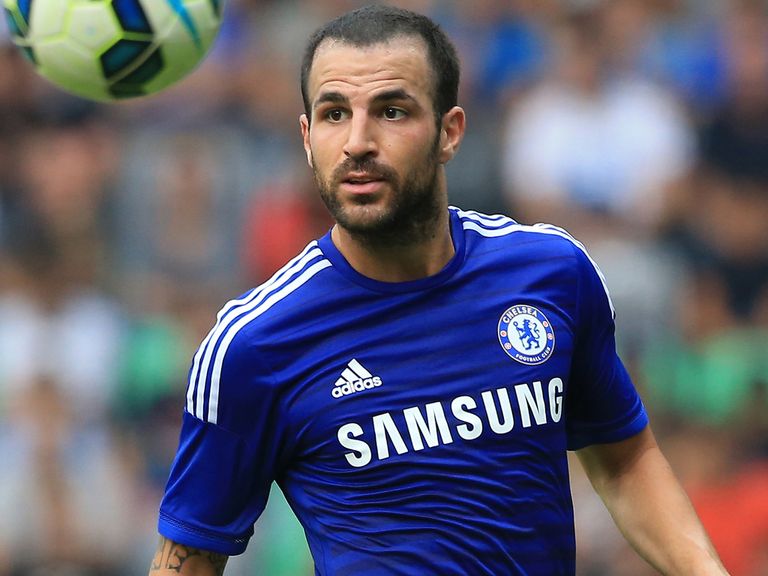 Angel Di Maria
Finally something for Manchester United fans to smile about, the signing of Argentina international Angel Di Maria to strengthen their underwhelming squad.
But he hasn't come cheap, at £59.7million it is a British transfer record but United can't afford to hold back if they are going to get anything from this season.
Di Maria should fit into Louis van Gaal's style of play quite nicely either playing on the wing or as an attacking midfielder. He brings creativity and pace which is what the Red Devils have been lacking most.
The signing of Di Maria brings Manchester United's total spending to around £200million since Sir Alex Ferguson left the club in 2013 and the new star might just be what van Gaal needs.
Cesc Fabregas
After moving down the pecking order at Barcelona, Fabregas opted to return to London, but this time as a blue.
Chelsea signed the midfield ace for around £27million which for a player of his ability and age appears to be a good price.
It didn't take long for the Spain international to impress the Stamford Bridge faithful, he has already bagged himself three assists in Chelsea's two opening games.
As one of the best passers in the game it wouldn't be surprising if Fabragas was at the top of this season's most assists table.
He is a key part of Chelsea's title bid.
Adam Lallana
One of many players to leave Southampton this summer, Adam Lallana joined Liverpool early in the transfer window for £25million.
Lallana can play on the wing or as an attacking central midfielder and should fit very nicely into Rodgers' system. A central mid-field triangle with Gerrard and Henderson or an attacking three with Sturridge and Sterling has Liverpool fans foaming at the mouth.
Lallana is yet to start for Liverpool this season due to injury but us likely to feature in the majority of games when he makes his awaited return. His work ethic and attacking ability should make him a favourite with the kopites.
Fernando
The Brazilian defensive midfielder joined the Premier League champions for a reported £12million and looks like a real asset in helping the club retain their title for the first time.
Purchased for his defensive capabilities, he is one of the only midfielders in the league who appears to enjoy defending more than scoring a goal.
He won over City fans immediately with a lung busting run back into his own half and then a perfectly timed block to keep City in the lead against Newcastle in their opening game.
It is believed that in the 'big' games, Manuel Pelligrini will play a central midfield three consisting of Yay Toure, Fernandinho and Fernando which is assured to be a real brick wall for attackers.
Jack Rodwell
This has potential to be one of the signings of the summer and a real step forward for Sunderland as they try to build momentum from their incredible great escape last season.
Rodwell joined the Black Cats for £10million after a disappointing spell at Manchester City that saw him play only 26 times in two seasons, scoring two goals.
The midfielder was once hailed as one of the best prospects in English football and a future England captain by his former Everton manager David Moyes but since then has had his growth stunted. Rodwell says that his England career was the main factor behind his move to Wearside.
If Rodwell can re-find the form he enjoyed at Everton he could help Sunderland reach new heights this season.