Winkelman ready for United test
Chairman Pete Winkelman has described the visit of Manchester United as the biggest game in MK Dons' short history.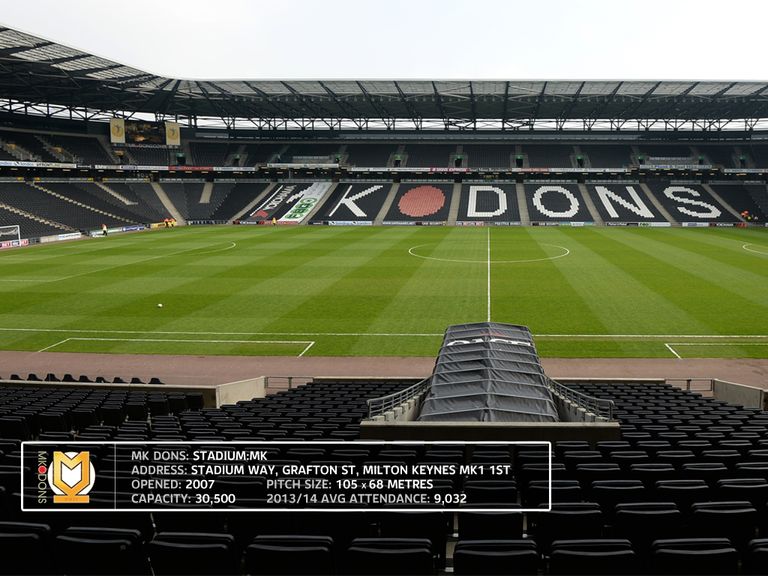 Winkelman also believes the expected 29,000 sell-out for the Capital One Cup second-round tie on Tuesday night will provide an indication of the club's potential.
It is 11 years since Wimbledon FC relocated more than 50 miles north of their south-west London home to the Buckinghamshire town of Milton Keynes. The name was changed to MK Dons the following year in 2004.
During that time, Premier League teams have visited stadium:mk, but none of the stature of the 20-time English champions.
Winkelman said: "It's a terrific way to mark the 10-year anniversary of the club. It's taken us that long to get a really, really great cup draw. It will be the biggest game in the club's history.
"I remember watching the draw. We were just waiting and waiting and it just kept going.
"Then right at the end there are just two teams left in the hat and MK Dons came out at home. By that point we knew it had to be Manchester United but we still wanted their name to be said just to make sure it was true!
"It was really amazing. It shows just how exciting a cup draw can be, because you can get one of the biggest clubs in world football at the end of it.
"And I'm so pleased it's here, at stadium:mk. We've finished the stadium, and getting Manchester United here really sends out that message about what we've achieved here in Milton Keynes.
"Sometimes you need the big Premier League clubs to come here to send that message out.
"It couldn't be better and I cannot wait. It's so unbelievable, but it's real, they're coming here and we're all really looking forward to it."
Since the move to Milton Keynes, a town where the population currently stands at just over 250,000, the Dons' biggest crowd was for the League One fixture against Wolves last season, with the away side accounting for 8,000 of the 20,516 in attendance.
But the visit of Louis van Gaal's team is expected to attract a new attendance record of around 29,000 - for a club who average in the region of 8,000 for league matches.
"A game like this brings out an awful lot of people who sat on the fence before to come and experience what stadium:mk is like," Winkelman added.
"People will be amazed at the potential that Milton Keynes has.
"Manchester United will be special, and a fantastic night for Milton Keynes, but it will be about the other games that will see if we can get to grips with growing football here and making football the force it needs to be."