Buckley aims to push on
Will Buckley is confident Sunderland can look upwards rather than over their shoulders after making an encouraging start to the new Barclays Premier League season.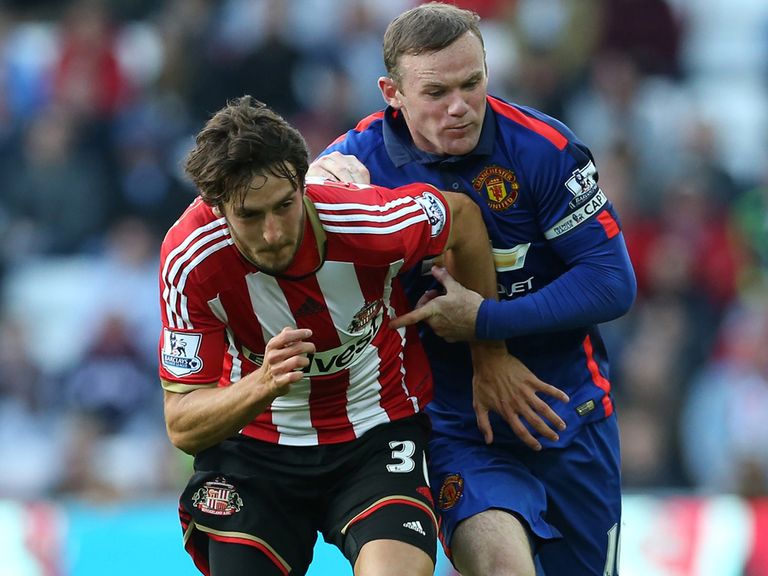 The 24-year-old winger made an impressive home debut for the Black Cats in Sunday's 1-1 draw with Manchester United at the Stadium of Light, a result which took their points tally to two from as many games, double the total they managed from their opening eight fixtures 12 months ago.
That start prompted a crisis which cost then manager Paolo di Canio his job after he presided over the first five matches and handed Gus Poyet his opportunity in the top flight, and the Uruguayan oversaw a season-long fight for survival which ultimately came to a successful conclusion.
But an opening day draw at West Brom and a point from the clash with United - Poyet has now lost just once in four outings against the men from Old Trafford - have left Buckley and his team-mates in optimistic mood.
The midfielder said: "That's what the manager says: be hard to beat, and we were. That showed.
"It was a really difficult game last week and I think people under-estimated West Brom and what they can do at home.
"We were criticised a little bit, but we showed against Manchester United that we are a team that is going to be pushing up that league."
Buckley and fellow wide-man Connor Wickham were asked to target United wing-backs Ashley Young and Antonio Valencia and did so to good effect, particularly in the first half as Sunderland made life distinctly uncomfortable for Louis van Gaal's misfiring side.
Juan Mata's 17th-minute opener came against the run of play and when Jack Rodwell marked his home debut with his first goal for the club on the half-hour, there could have been few arguments that Sunderland deserved to be on level terms.
The home side faded as time ran down with the visitors dominating possession, but they held firm to secure their point.
Buckley said: "You probably would have taken it before the game. We came under pressure in the last 15 minutes and we were hanging on a little bit, but it was a good performance, especially in the first half and we came away happy with that.
"We knew they had to come here and win, really, so we did well and to come away with a point is a good result."
If Poyet was pleased with the collective performance, he was delighted with a series of individual contributions, and none more so than that of Buckley, a £2.5million signing from Brighton, where they had worked together previously.
Sunderland's head coach had tracked the player for seven-and-a-half months after failing to land him in January.
However, he admitted he had not thought of Buckley as a future Premier League player when he first came across him.
Poyet said: "When I first saw him, no. But he was learning, listening. He is very quiet, shy, but with his feet when he is on the pitch and he's got the chance to attack you, he's a nightmare.
"He is confident with the position that we play him, he knows what we want from him. When it's clear, it's supposed to be easy.
"He doesn't need to make too many decisions, apart from doing what he does best and being in position."
Buckley is the most recent arrival on Wearside, but Poyet headed into the final week of the summer transfer window hoping he is not the last.
Liverpool striker Fabio Borini remains a target, although now only on loan, while the club is understood to be pursuing an interest in Lille's former Chelsea frontman Salomon Kalou.