Lambert: Lerner still loves Villa
Aston Villa manager Paul Lambert believes owner Randy Lerner still loves the midlands club.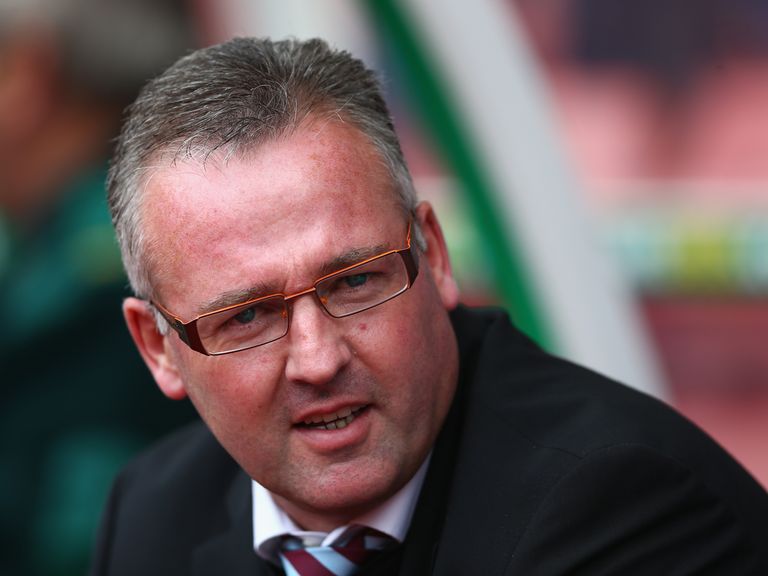 Despite announcing in May he was putting Villa up for sale, American entrepreneur Lerner - who took over in 2006 - remains in control.
His compatriot Tom Fox was appointed as Villa's new chief executive earlier this week and it has been suggested Lerner may reconsider his decision to sell up.
Asked about the owner's thinking and if Lerner is perhaps falling back in love with Villa, Lambert said: "He always has loved the football club.
"The situation is that the club is for sale and that is the same, but he has been great since the players came back for pre-season.
"He has always been great with me, and since we came back, the feel-good factor has been due a lot to him, for what he is doing.
"The football club, for all that doom and gloom that was out there before a ball was kicked, is in a really good place at the moment."
When asked if appointing a new chief executive indicated long-term planning from Lerner, Lambert said: "I'm not so sure.
"The football club still has to go on, anyway, regardless of what happens.
"There are a lot of people coming to watch, it is a fabulous football club with a big expectancy level on it, and it has to be run right, whoever is in charge.
"He has been excellent with that."
Villa have started the Barclays Premier League season by claiming four points from their opening two games.
On Saturday they drew 0-0 at home with Newcastle, who the majority of the few chances there were fell to.
The Magpies have failed to score in each of their two fixtures so far - the other being a 2-0 home loss to Manchester City - and after the match at Villa Park manager Alan Pardew urged his side to find some cutting edge.
He also insisted he has faith the attackers at his disposal can deliver goals.
"I think we have goals in this team," he said.
"It doesn't really over-concern me. But that (the lack of goals) will be put against us as we stand."
In terms of the possibility of bringing in new striking options, Pardew said Newcastle would be keeping "their finger on the pulse" for the rest of the transfer window.
But he stressed his belief that British players are over-priced.
"I think the recent activity on the strikers front in particular has shown the market is very difficult," Pardew said.
"(Blackburn and Scotland striker) Jordan Rhodes' price looks heavy.
"We keep talking about English and British players being promoted, but every time we try to buy one, it is very difficult and they become stuck in the system.
"It is such a shame and if we could have some realism around our own strikers, maybe they would get more opportunities."