Parish will take his time
Steve Parish is "in no rush" to secure Crystal Palace's new manager, according to caretaker boss Keith Millen.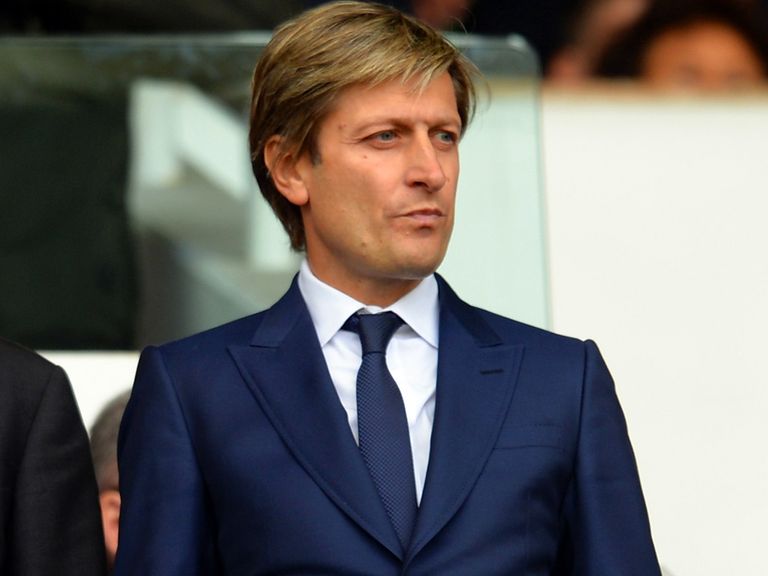 Temporary manager Millen expects to take charge of Tuesday's Capital One Cup trip to Walsall, and continue controlling Palace's transfer affairs in the meantime.
Palace have a week to bring in reinforcements before the transfer window closes, with temporary staff still recommending targets to co-chairman Parish.
The Eagles crashed to a 3-1 home Premier League defeat to West Ham on Saturday, further highlighting the need to conclude the hunt for Tony Pulis' replacement.
Initial favourites Malky Mackay and Tim Sherwood have long since fallen out of the running, while sources suggest Neil Lennon remains a long-shot.
Former West Brom boss Steve Clarke revealed on Sunday he had not had any contact with Palace, leaving Millen still mopping up affairs at Selhurst Park.
"If the chairman doesn't find the right person then I don't think he'll rush into it," said Millen.
"He's in no rush to bring someone in, because he'll keep looking until it's the right person.
"He hasn't rushed before and he won't do it again."
Millen has made no secret of his desire to assume the permanent job, but will face an uphill battle after Saturday's comprehensive defeat.
Palace turned attentions away from Mackay after the FA launched an investigation into allegations of sexism, racism and homophobia against him from Cardiff.
The ex-Bluebirds boss and his former head of recruitment Iain Moody are the subject of a vast dossier submitted to the FA by Cardiff owner Vincent Tan.
Moody was forced to resign from his post as sporting director at Palace in the wake of the scandal, leaving co-chairman Parish battling to pick up the pieces.
Former West Brom boss Clarke told Sky's Goals on Sunday that Palace have not contacted him about the manager's job at Selhurst Park.
"I haven't spoken to Palace at all," he said.
"They have to make their own choices, if the job is available again Palace will reassess.
"If they make a new list and I'm on it, great.
"I want to work again and the Premier League is the place to work."
Millen took temporary charge at Palace for four matches after Ian Holloway's departure in October 2013, admitting he is no stranger to coping with the uncertainty.
"You just have to deal with day-to-day work, that's how I've become accustomed to dealing with these situations," he said.
"We've got a good squad of players that need to play, so we'll make some changes and hopefully get a result on Tuesday."