Pellegrini: Title has no bearing
Manchester City boss Manuel Pellegrini claims the events of last season's title run-in will have no bearing on Monday's clash with Liverpool.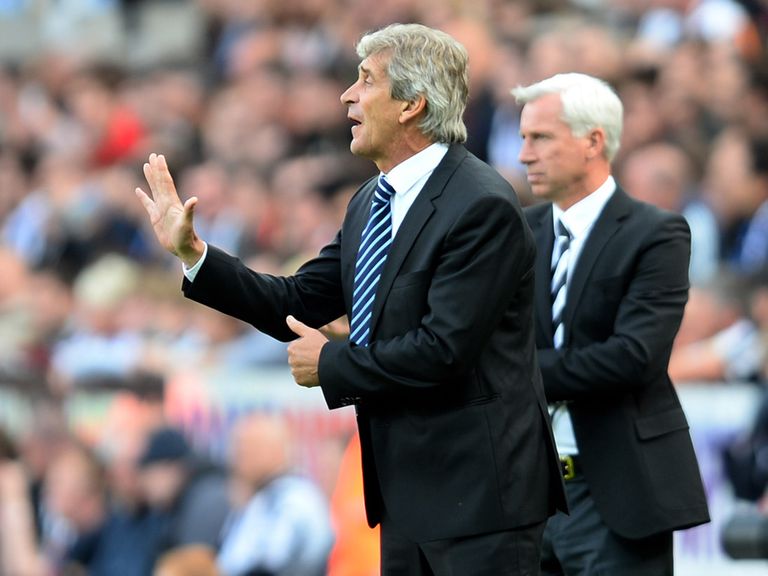 City won their final five Barclays Premier League games last season to edge out Liverpool in the race for top spot.
Just a few weeks earlier it seemed it was the Merseysiders who were destined to finish first, as they beat City 3-2 at Anfield to claim the initiative.
But the race swung back in City's favour when Liverpool slipped up - literally in their captain Steven Gerrard's case - against Chelsea in a critical fixture.
City made no mistake from there on in, denying the Reds a first league crown since 1990, but Pellegrini does not expect this recent history to influence either side at the Etihad Stadium on Monday.
He said: "I cannot know what happened inside Liverpool or if they will be affected by last season or not.
"My way of thinking is that last season is finished, for our team it is finished. I suppose that also for Liverpool it is finished."
Pellegrini insists he remained convinced City could still win the title after the defeat at Anfield and the draw against Sunderland that followed.
At that point the pressure eased on City and grew on Liverpool to finish the job - and Pellegrini thought that would create another opportunity.
The Chilean said: "Everyone says it's a very difficult league and every team can beat any other team every weekend.
"So when you have to play four or five more games and you have only one point at the top you cannot be sure of being champions.
"I can't talk about what happened with Liverpool at that moment but, from my experience when you are finishing the season, the pressure increases every week for every team, not only for Liverpool.
"That's why I was absolutely sure they weren't going to win the five games that they had to play.
"It was so important that our team did it."
Pellegrini's achievement in winning the title in his first season in England, as well as the Capital One Cup, did not receive any official recognition.
Tony Pulis' job in engineering Crystal Palace's remarkable survival earned the Manager of the Year award.
City themselves did also not receive the widespread acclaim they might have expected as Liverpool's stumble proved one of the stories of the season.
But Pellegrini is not concerned about any perception that neither he nor his team have received due credit.
He said: "I don't know about that. The most important thing for us is to be the champions."
Pellegrini has reported that a number of his players are still not back to optimum fitness after delayed summer breaks due to the World Cup.
Sergio Aguero, who made a goalscoring substitute appearance at Newcastle last week, is still not expected to start. New £32million signing Eliaquim Mangala has again been ruled out.
Right-backs Pablo Zabaleta and Bacary Sagna, who have not yet featured, are available even though they are not 100 per cent.
Vincent Kompany, Fernandinho and Martin Demichelis are also behind while Frank Lampard is another playing catch-up.
Pellegrini said: "That is why it has been so important we work this week, for seven days more.
"We have 13 players who are in 'pre-season', five players who have worked less than less 26 days and the other for 16 days."