Irwin: Van Gaal needs time
Denis Irwin has told Manchester United fans to keep calm and trust in new manager Louis van Gaal.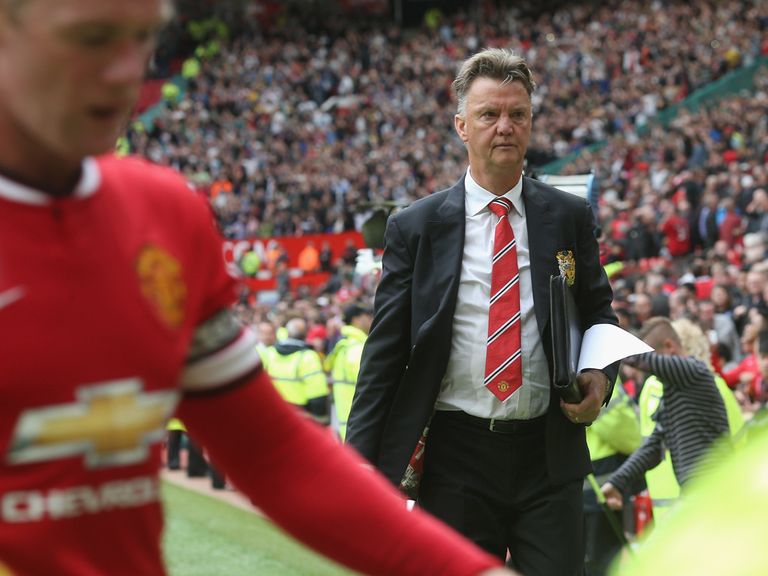 On Friday Van Gaal complained he had gone from the "king of Manchester" to the "devil of Manchester" within the space of a week thanks to a disappointing opening-day defeat to Swansea.
United currently look way behind the likes of Chelsea and Manchester City, while Paul Scholes claimed earlier this week he was "genuinely scared" about his old club slipping into the "wilderness".
Scholes, just like many fans, is also anxious about the lack of top-quality signings at Old Trafford this summer.
Irwin, however, is not worried about the direction the club is going in under the former Barcelona, Ajax and Bayern Munich boss.
"We have to trust him because he is an experienced manager he has won things everywhere he has gone," the former defender said at the launch of Manchester United and Apollo Tyre's 'Go The Distance Pitch' at Old Trafford.
"Everyone went into the game with huge optimism last week.
"It was a disappointing result and a poor performance but going forward, I think we might need a little bit of patience for the manager to get his ideas across
"He has been with us for a month. We had a lot of matches in the first two and a half three weeks of pre-season so he didn't really get much of a chance to get his ideas across.
"It's only now and within the next two or three months that his philosophy will eventually come through.
"Last year wasn't a good year for us, finishing seventh, particularly with the 23 years we had previously, but I think we will have a really good year."
Van Gaal managed to wrap up his third signing this week when Marcos Rojo moved to Old Trafford in a £16million move which also saw Nani head to Sporting Lisbon on loan.
Having let a host of experienced defenders go this summer, Irwin thinks it was wise to bring in the Argentinian, who was named in the World Cup team of the tournament earlier this summer.
"He looks a good solid defender," the former United left-back said.
"We have lost a lot of experience in Rio (Ferdinand), (Nemanja) Vidic, and (Patrice) Evra and we will probably be playing three centre-halves a lot this season so we need bodies in that area and that is why he has brought him in."
Rojo is unavailable for United's trip to Sunderland on Sunday as he is yet to receive a work permit.
When he is eligible to play, Van Gaal is likely to slot him into the left-sided centre-half position.
The versatile 24-year-old will also provide competition for left-back Luke Shaw, who has had a difficult start to life at Old Trafford since his £27million transfer from Southampton.
Van Gaal criticised Shaw for turning up to pre-season out of shape and ordered the 19-year-old to train away from the squad during the latter stages of the United States tour.
Then Shaw suffered a hamstring injury which looks likely to rule him out of the first three weeks of the season.
Irwin, who was United's first-choice left-back for over a decade, remains convinced Shaw will be a big success at Old Trafford.
"I have no doubt he will be a top player for this club," said Irwin, a seven-time Premier League winner with United.
"Southampton is a good breeding ground for young lads.
"They get a lot through the academy they seem to get really good basics.
"This is a different kettle of fish though. This is Manchester United.
"It's unfortunate he's injured at the moment, but the sooner he gets back the better for us."