Dyche: Chelsea not our yardstick
Burnley boss Sean Dyche has warned against reading too much into his side's season-opening defeat to Chelsea.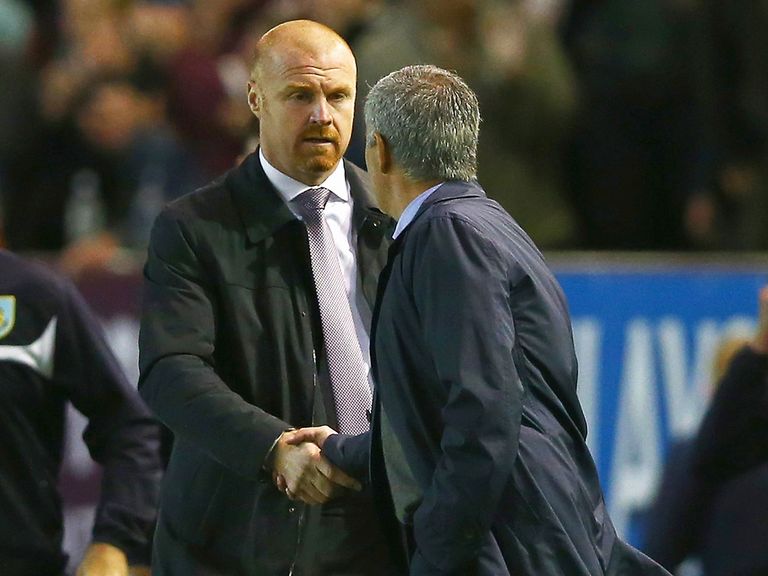 The Clarets lost 3-1 to the Barclays Premier League title favourites on their return to the top flight, conceding three goals in 17 minutes after taking a shock lead.
Chelsea controlled the game and might have added to their tally had they pushed on in the second half, but Dyche is not drawing any quick conclusions from the match.
He admits his side are not competing with the likes of Jose Mourinho's men and will instead be looking to take points from the likes of Swansea, who they face on Saturday.
"Against the super elite teams like Chelsea and Manchester City, that end of the market, it will always be very difficult," he said.
"Our market is a different one, we're not a top five or top six club - that's not defeatist it's just realistic. We do positive realities here.
"I always believe in being pragmatic and working with the group I've got and I don't think our marker is whether our style works against Chelsea.
"We're slightly more reality bound. In the Championship we were thinking 'why not?' 'why shouldn't it be us?' and we're still thinking that but in the knowledge of how powerful some of these clubs are.
"We talked to the lads after Chelsea and said 'that's for us to learn from'. That's not being little old Burnley, that's just a fact."
Like most observers at Turf Moor, Dyche was blown away by Cesc Fabregas' glorious assist for Andre Schurrle's goal but does not expect to be on the receiving end of such perfection every week.
The Spaniard marked his Chelsea debut with a beautifully weighted pass that spoke volumes for his vision, precision and technique and Dyche could only look on in admiration before recalling his own preferred style.
"That was an absolute magic moment," he said.
"Fabregas' pass is arguably one of the best passes I've seen in a long, long time in football.
"The awareness, the quality, the shape...it lands perfectly. You don't see that every week, not even in the Premier League.
"You have to hold your hands up when you see something like that. It's one of the best I've seen since myself, dribbling it out at Chesterfield, smashing it 75 yards into the other box and saying 'head that'."
Such self-effacing talk, combined with the most limited budget in the league, makes Burnley likely candidates to be the neutrals' favourites this season.
It is a position Dyche - a likeable blend of guttural northern tones and unexpected coaching jargon - welcomes, but one he knows means little without results to back it up.
"I think there's a lot of good feeling about Burnley out there," he said.
"There'a a lot of fans who are not all part of the glory clubs, a lot of fans who just want to see football move forward, the underdog to win and their own little club to do well.
"I think there will be a lot of good feeling for us but we want more than that - we want to play good football, win football matches and challenge ourselves with the task in front of us."