Pellegrini eyes strong start
Manchester City boss Manuel Pellegrini has warned Newcastle that the champions intend to hit the ground running this season.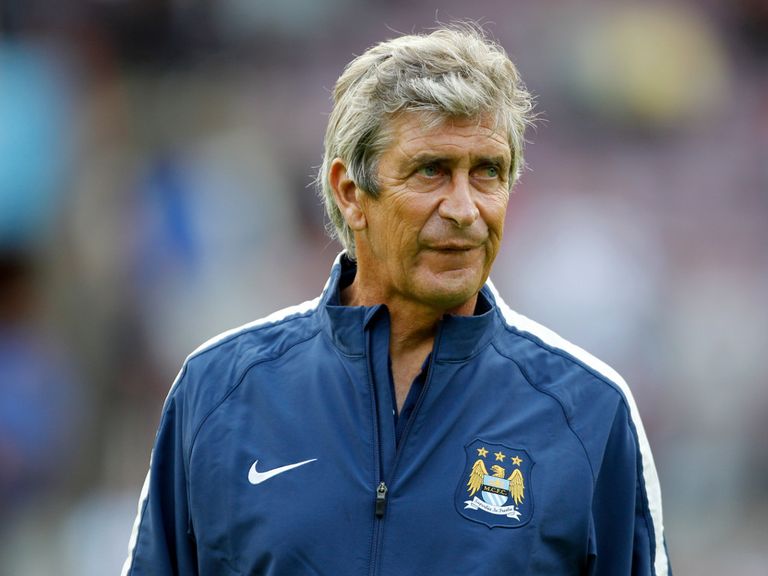 In both their Barclays Premier League title successes of 2012 and 2014 City needed to wait until the final day of the campaign to secure the crown.
Last year their away form in the early part of the season proved problematic as they lost four of their first six games on the road.
Pellegrini put that down to the players' lack of familiarity with his attacking philosophy but he is confident of avoiding a repeat as the title defence begins at St James' Park on Sunday.
The Chilean said: "We must improve the first part of the season last year - it was very bad, especially playing away. I hope it will not be so bad.
"We had so many good things last year but that maybe is one of them we will not repeat.
"We were starting the season with a new style of playing. Maybe people didn't believe we could continue playing that same way but one of the most important things when we won the title was that we continued playing that way.
"This year we know how to do it and we have new players that must understand the way we want to play."
Pellegrini believes he has strengthened his squad with the arrivals of Eliaquim Mangala, Fernando, Bacary Sagna and Willy Caballero. Further experience is temporarily available following the loan signing of England midfielder Frank Lampard.
But he also expects the opposition to be stronger and is expecting a powerful challenge from a number of sides.
He said: "I think this Premier League will be exactly the same as the last Premier League. We will have five or six teams with a very strong squad.
"All of them want to win the title, we also want to retain it. We will see during the year who works better.
"Last year we had a very good squad and a very successful year but that is the past, that is history.
"I think that important players arriving like Willy Caballero, Sagna, Mangala, Fernando, Frank Lampard will make us a strong squad."
Despite that, Pellegrini has admitted concern that some of his players might not quite be match-fit.
Several of those involved in the World Cup have had less than a fortnight back in training and the likes of Vincent Kompany, Joe Hart, Pablo Zabaleta, Sagna, Fernandinho and Sergio Aguero all missed last week's Community Shield.
Star striker Aguero is the least likely to be available this weekend having suffered a groin injury at the World Cup.
Pellegrini said: "Happy I am not because I think we need more days because they arrive late.
"But I think it was more important all the players have a good rest after the World Cup.
"We will see in the first three games before the international break how we will do it but I have a lot of trust in the squad and I hope we will do well."
Pellegrini is certainly taking nothing for granted against the Magpies.
He said: "Always the first game is the most difficult because it is the next one.
"It is not easy for Newcastle also to bring in three, four, five new players and start to play the way you want to, but it is a difficult game because always it is difficult to play Newcastle.
"Last year we won there but it was a tough game.
"We will try to do our best and we hope to win the three points."