Rooney ready to lead the way
Wayne Rooney insists he is ready to step up and lead by example in his new role as Manchester United captain.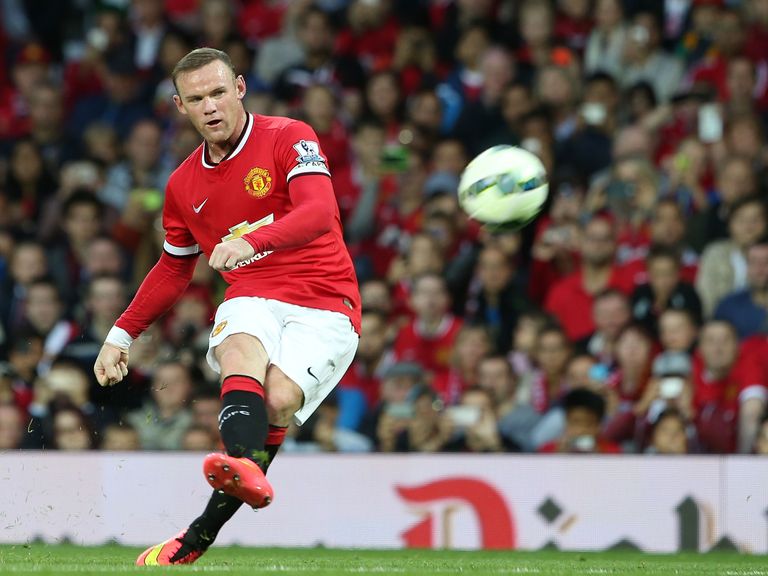 Manager Louis van Gaal named Rooney as the new United skipper on Tuesday night following the 2-1 friendly win over Valencia.
Before handing him the armband, Van Gaal reminded Rooney he must be a role model for United players and fans both on the pitch and off it.
His indiscipline has cost him in the past, but Rooney says he is now up to the task of being a responsible and successful captain.
"It's a massive role to take on - I'm aware of that, the responsibility of it - and I feel I'm ready at this stage in my career to do it," Rooney told United Uncovered.
"I spoke to the manager and he decided that I was right to take the role which I am delighted with. It's a great honour.
"I will perform the role as best I can and hopefully help the team to be successful."
Rooney has been stand-in captain on several occasions during his 10-year spell at United, but this is the first time he has been given the honour on a full-time basis.
Luckily for the Merseysider, he has played under some of the game's most highly-respected captains.
Roy Keane's fighting spirit made him arguably the best United captain of all time, while Nemanja Vidic and Gary Neville earned praise for leading by example.
Rooney, who is favourite to become the next England captain, has also played under David Beckham, John Terry, Rio Ferdinand, and Steven Gerrard for the national side.
"I've played under some great captains for club and country so I will take a little bit of what they have brought to the role and try to use that," Rooney added.
"Then I'll try to lead the players on the pitch with hard work, dedication, and that's what we really want to do - we want to show the fans that we care and want to win."
Robin van Persie was tipped to take the armband because of his close relationship with Van Gaal, but Rooney got the nod ahead of the former Arsenal striker.
Rooney thinks his determination to get the best out of his team-mates gave him the edge over his rivals.
"I think I'm quite vocal on the pitch and in the dressing room," he said.
"I think the manager has looked at that and seen that I'm always trying to get the best out of myself and my team-mates and to encourage as well. I'm sure that was a big factor in the manager choosing me."