Dale Tempest: Stoke up the profit
Dale Tempest returns with his weekly Premier League column and he's expecting Stoke and Sunderland to make strong starts.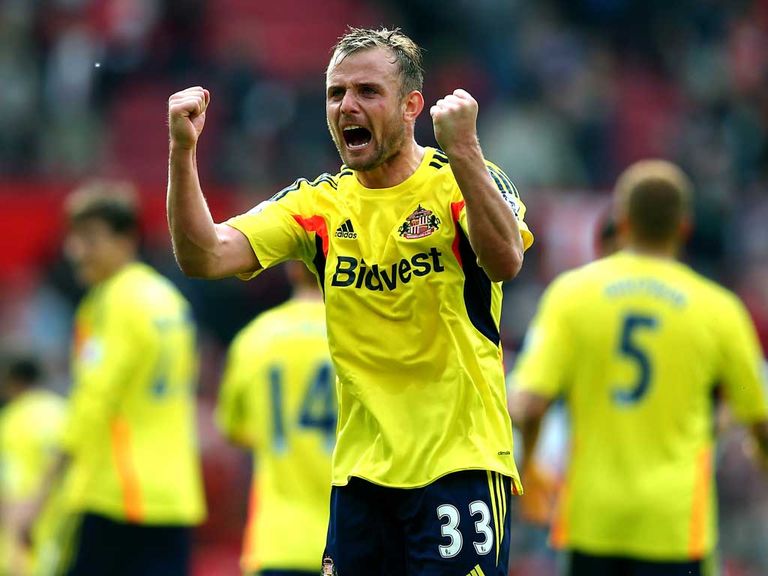 Former professional footballer Dale Tempest has turned bookie - he's now Sky Bet's public relations director.
A 16-year career saw him play for the likes of Fulham, Huddersfield and Colchester so he knows exactly how the game is played and these days he's very much got his finger on the pulse of the markets as both a punter and a bookie.
His regular Friday column explores the mindset of players and bookies and highlights the best bets for the weekend's action. Here's his take on this weekend's action as the Premier League returns.
If you're brutally honest with yourself, the first week of the season is pretty much guesswork. We all assume too much, and anybody who lost money on the first weekend of the Football League - of whom I was one - will know what I mean.
So it's reduced stakes for the first weekend of the Premier League.
Arsenal looked the banker even before the departure of Tony Pulis, but at 1/4 they're now plenty short enough even if I expect them to win convincingly.
Instead, I'll cover the 2-0 and 3-0 scorelines. The Gunners have a real feel-good factor following last week's win over City and with Ramsey back they're fancied to start the season on a high.
Other bankers who will no doubt be popular include Chelsea at Burnley, United against Swansea and City at Newcastle.
I don't particularly rate Newcastle, but I will be leaving City alone despite the fact they're going for ten wins in a row against the Toon. City seem to have an arrogant streak about them which shows in last season's stats, when they managed just two wins from their first eight away games in the league.
To me, this suggests they're a team who may not quite be ready to grind out victories at this stage of the campaign.
Last year, Liverpool had 16 home wins which is why they're so short to beat Southampton, but the standout bet for them is surely half-time, full-time.
Brendan Rodgers' side won 15 of their 19 home games having led at half-time, a remarkably impressive statistic which isn't an accident - it's an attitude of mind. I see no reason for this approach to be abandoned.
I'm positive about Leicester and have backed them in the handicaps plus a lot of points A premier league side in the championship last year
I'm very positive on Leicester this season and have backed them in the handicap market. I fancy they'll get off to a good start with at least a point at home to Everton.
Previous season's form has very little to do with what may happen at the weekend but I can't get away from the fact that this is the most drawn fixture in the history of the Premier League. Seven of the last nine meetings between these sides have ended all-square and that's where the value lies.
Another game that will have the Tempest cross on the coupon will be QPR versus Hull. I wouldn't back either team with any confidence so the draw has to be the call.
Two games which I'll be having a straight bet on are Stoke at home to Aston Villa and Sunderland away at West Brom.
The Baggies won four of their last 28 games last season and have it all to do to avoid relegation this campaign, while I've backed Stoke without the big seven at 5/1 and expect them to get off to a winning start at Fortress Britannia before collecting more points on the road as well.
Good luck for the new campaign.