Bale looks a Super star
David John predicts a big game from Gareth Bale in tonight's UEFA Super Cup between Real Madrid and Sevilla.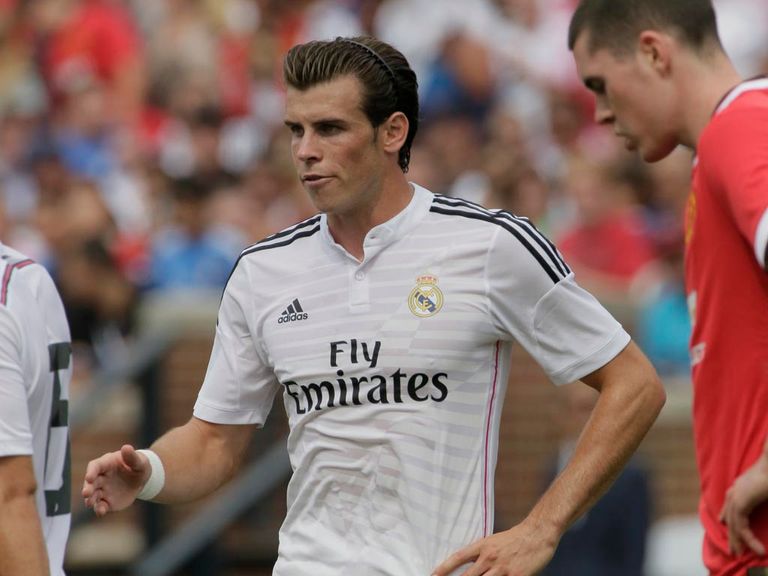 1pt Gareth Bale to score two or more goals - homecoming for Bale and looks the key man in the game.
Real Madrid completed last season with victory in the Champions League over city rivals Atletico and like any top side, they have not rested on their laurels.
Carlo Ancelotti and the club have spent the last few weeks of the summer retooling and are surely now one of the most dynamic attacking forces to be seen for many a season - not that they were too shabby previously.
In come three of the World Cup's real stars - goalkeeper Keylor Navas, Golden Boot hero James Rodriguez and eventual winner Toni Kroos to give Ancelotti a true surplus of riches in the middle to attacking third.
Striker Karim Benzema has signed a new long-term deal as well then add in Cristiano Ronaldo and Gareth Bale with Luka Modric, Isco, Sami Khedira all currently waiting in the wings as unbelievable quality to back things up.
Real are 4/9 then to get the better of battling Europa League winners Sevilla but before we start thinking the price is the equivalent of finding some money in the street, this is unlikely to be a Madrid side firing on all cylinders.
Alvaro Albeloa pointed out: "These matches at the start of the season are different, neither team is at full fitness," so this is likely to be a good opportunity for Rodriguez and Kroos to get an early chance to fill their lungs.
However, I would be extremely surprised to see them given the full 90 minutes as they build back up from their exertions in Brazil.
The approach is likely to be softly-softly as well for Ronaldo, who has been gradually increasing his own fitness having been less than 100 percent at the World Cup so the man who can really be fancied to sparkle is Bale.
The Welshman returns to his homeland and the Cardiff City Stadium in what he has labelled a "dream come true" to play for the European Cup holders in the city of his birth and where he grew up.
Bale enjoyed a marvellous first season in the Spanish capital as he rarely missed a beat with 22 goals, including the winner in the Copa del Rey final against Barcelona plus a vital strike in that Champions League victory.
Fitness has never been an issue for Bale as he seems to have limitless reserves of energy that constantly carry him from one end of the pitch to the other at top speed.
So I doubt he will need the outing on this grand stage while he should not lack in terms of freshness having had a nice break since the end of the last campaign.
Sevilla may not have the depth to call on but are a resilient bunch as their penalty shootout victory over Porto to get them here would suggest.
They do have a Super Cup win to their name in the history books and also beat Real the last time they met thanks to a double strike from Carlos Bacca in March - but the Andalusians were also on the wrong end of a 7-3 mauling in La Liga last October in the capital.
So it would be no big surprise to see a few goals as both teams feel their way back into competitive action as the stage most definitely looks set for prodigal son Bale.
He is priced up at 11/2 to score two or more goals and that looks a tempting enough wager - he managed the feat during that 7-3 romp and will be well up for asserting his authority in this particular final.