Fantasy Football: Fixture special
Our Matt Brocklebank looks at the early fixtures and highlights the sides to focus on, and those to avoid, when picking your Fantasy Football team.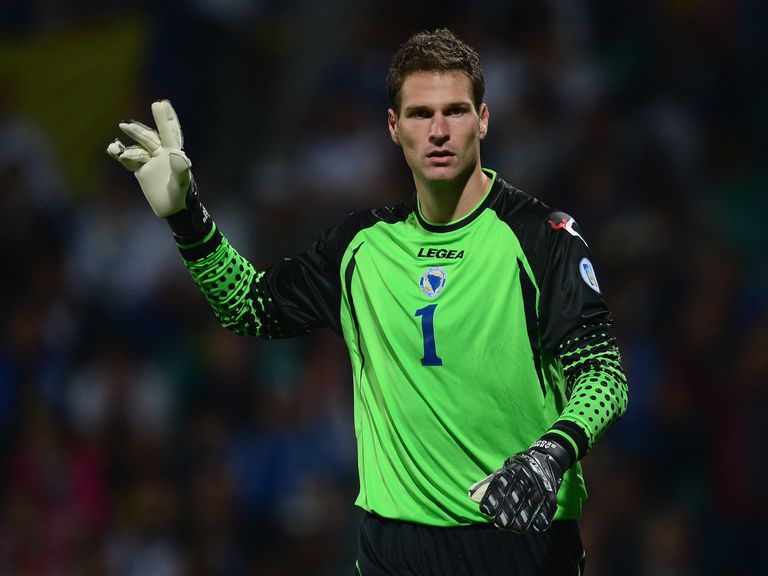 There are prizes to be won with Sky Bet offering a £150 free bet to the winner of the Sporting Life League and a £20 free bet is the reward for the top manager during every month of the season!
The Fantasy Football boss finishing in second at the end of the campaign will get a £100 free bet, third receives a £75 free bet, fourth walks away with a £50 free bet and fifth takes home a £25 free bet.
You can take your place in the Sporting Life League by selecting your team and clicking on the join a league button with the pin 8036714!
Here our Matt Brocklebank takes a look at the early Premier League fixtures and assesses which teams to side with, and avoid, when picking your Fantasy Football XI.
The obvious place to start is Man United, who having endured a tough start to the last campaign under David Moyes, have been handed a considerably kinder opening set of league fixtures for the start of the Louis van Gaal reign.
The Red Devils had taken on Chelsea, Liverpool and Manchester City before the end of September last term but don't face a team likely to be contending for the title until hosting Chelsea on October 26 this year.
They play all three newly-promoted teams prior to that and will obviously be looking to get off to a flyer.
Manchester City will go into the vast majority of their Premier League games as overwhelming favourites but there's no denying the champions have been dealt a tricky start to the season.
A trip to Newcastle is swiftly followed by games against Liverpool, Stoke, Arsenal and Chelsea so Manuel Pellegrini's men will need to hit the ground running, something they didn't really do last term, when their form away from the Etihad was miserable.
One of the most fascinating aspects for me heading into this Barclays Premier League campaign is whether or not Tony Pulis can continue the remarkable work he started with Crystal Palace.
Nobody gave them a prayer when Ian Holloway parted company with the Eagles not long into last season but Pulis transformed the way they played and finishing 11th would have been beyond the wildest dreams of even the most ardent Palace supporters.
Pulis had a habit at Stoke of starting the year strongly before tailing off slightly and and it wouldn't be a surprise to see this trend continue.
Despite a daunting trip to the Emirates first up, Crystal Palace then have a workable run of fixtures including home games against West Ham, Burnley and Leicester, so Fantasy Football investment in their defence could be the way to capitalise.
Liverpool's squad depth, or lack thereof, became clear towards the end of last season and it's hard to dress up the loss of star striker Luis Suarez into a positive, despite the amount of money available to spend on new talent.
The Reds are long odds-on to start with a win over Southampton at Anfield but then face Manchester City, Tottenham and Everton in three of their next five games, the first two of which are away from home.
Throw in a Champions League group game before the Merseyside derby and it's clearly going to be a tough opening period for Liverpool, so their new personell will need to gel pretty swiftly.
Pulis' former club Stoke should also be of interest to Fantasy Football bosses, especially when considering a goalkeeper and defenders.
They are notoriously hard to beat at home and although a very tough run of fixtures at the end of November into December will make life difficult, it's worth cashing in before that period.
Mark Hughes' side head to Man City in their third game but play Aston Villa, Leicester, Newcastle, Swansea, West Ham and Burmley in their first six at the Britannia and the likes of Begovic, Shawcross and Pieters look set to accrue plenty of points in that run.
Burnley started last season's Sky Bet Championship campaign with an excellent run of results and ultimately claimed automatic promotion with plenty to spare.
It's never easy for promoted sides to reestablish themselves in the top flight and Sean Dyche has a serious job on his hands starting with Chelsea, Swansea, Manchester United before a trip to Crystal Palace.
The likes of Danny Ings and Sam Vokes will tempt many Fantasy Football managers given how well they performed last year, but it seems a sensible move to hang fire until five or six games in before considering any of the Clarets.