Mathieu Debuchy joins Arsenal
Arsenal have signed full-back Mathieu Debuchy from Newcastle for a fee believed to be around £12million.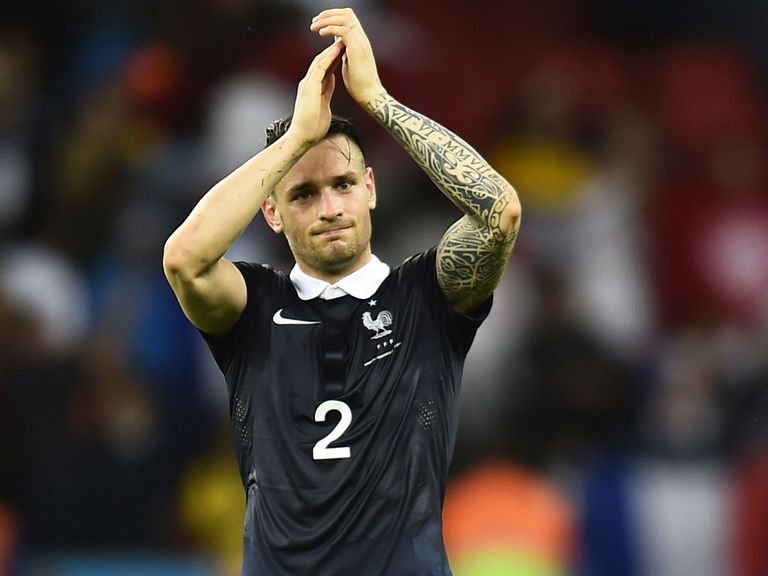 The 28-year-old, who was part of the French World Cup squad which reached the World Cup quarter-finals, will present a ready-made Barclays Premier League replacement for Bacary Sagna, who earlier this summer left Arsenal to join Manchester City on a free transfer.
A post on Arsenal's official Twitter feed read: "It's official - Mathieu Debuchy has signed for @Arsenal!"
Debuchy, who has reportedly cost the Gunners around £12million, becomes Arsenal's second signing of the summer, following the arrival of Alexis Sanchez from Barcelona.
Debuchy is in no doubt he has joined a club very much on the up.
"I know that Arsenal can win titles every year. Winning the FA Cup last season was something magnificent, but I hope that it is just the beginning and that there will be more to come next season," Debuchy said in an interview with Arsenal Player.
"There are some really great players in this team. We saw that last season and I think it will be even better this season.
"I hope there is more silverware to come in the next few years."
Debuchy is confident he can continue his progress, having been a consistent performer at Newcastle following a £5million move from Lille in January 2013.
"The settling-in period will be easier. I have been playing in the Premier League for a year-and-a-half now, so I already know it well, so that will be in my favour."
Debuchy paid tribute Newcastle fans.
He added: "It was an extraordinary experience at a club with great fans. I thank them from the bottom of my heart because they really supported me during my time there and I hope they understand that I had a huge opportunity which I simply could not refuse.
"Playing again in the Champions League is a big excitement for me and I will do my best to help Arsenal compete for trophies."
Debuchy was part of the France squad which reached the quarter-finals at the World Cup, where they were beaten by eventual champions Germany.
Gunners boss Arsene Wenger is confident his countryman will prove a neat fit into the team, where he will contest the right-back place with England hopeful Carl Jenkinson.
"The obvious replacement for Sagna was Debuchy. He knows what to expect and that's of course a huge advantage," Wenger said.
"Debuchy is very good going forward, is very quick in transition.
"He is sharp in his marking, good with interceptions and quick to go from defence to attack.
"You feel he always has the desire to go forward, so I believe he will be perfectly suited to our style in that aspect."